< PREV PAGE
NEXT PAGE >
V70R AWD L5-2.3L Turbo VIN 52 B5234T6 (1998)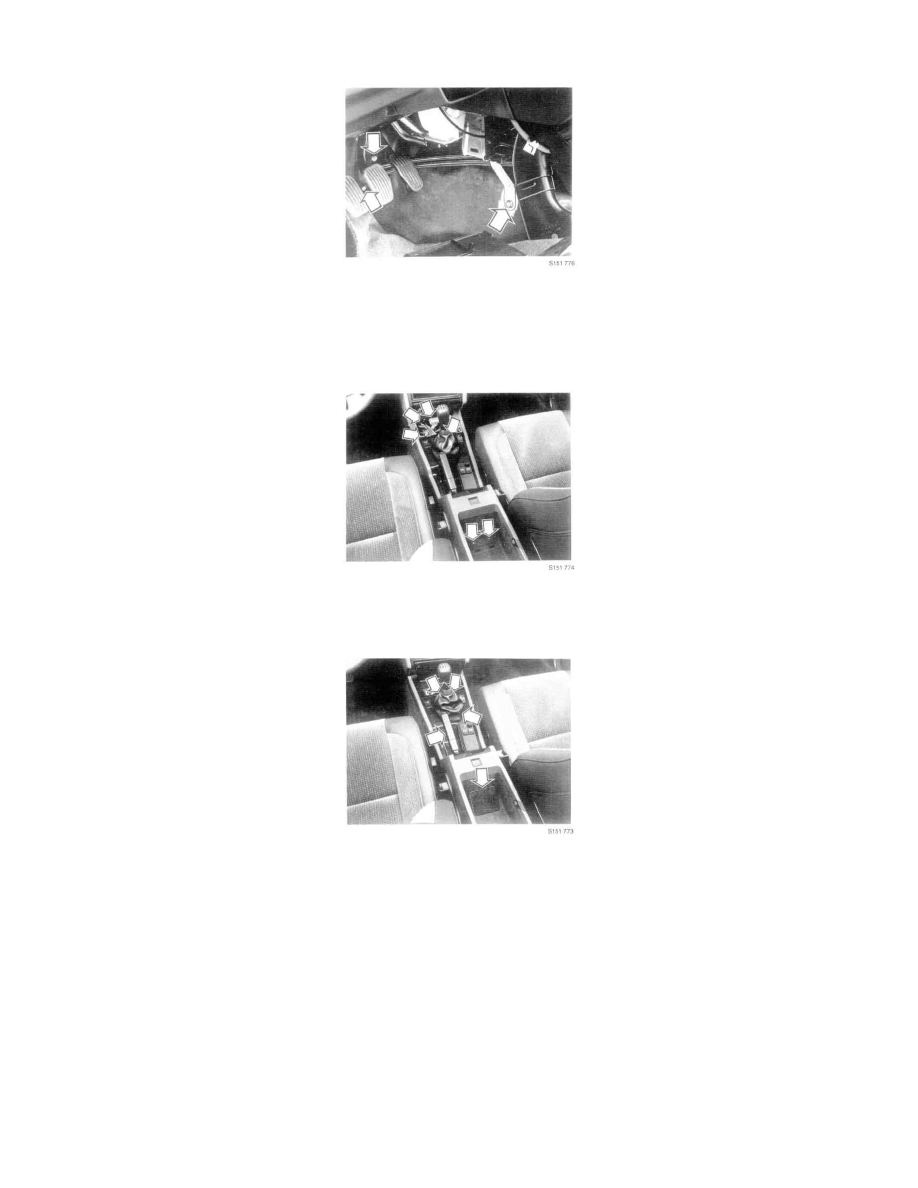 Tighten four shift lever bolts to 25 Nm. 
-
Tighten cross-member bolts to 25 Nm.
12. Install:
-
Bolt to tunnel console (earlier models).
-
Connect air duct.
-
Two lead-through nuts.
-
Panel and put carpet back in place.
13. Install:
-
Tunnel console via screws at front and back of console.
-
Connect connectors (the car in the picture has two).
14. Install:
-
Cigarette lighter panel/storage compartment via the two screws at the back.
-
Some models: fit DLC to panel.
-
Cover under parking brake lever.
-
Storage compartment lid.
-
Shift lever bellows (gaiter) to tunnel console.
Do up the front fasteners first, then the rear ones.
< PREV PAGE
NEXT PAGE >