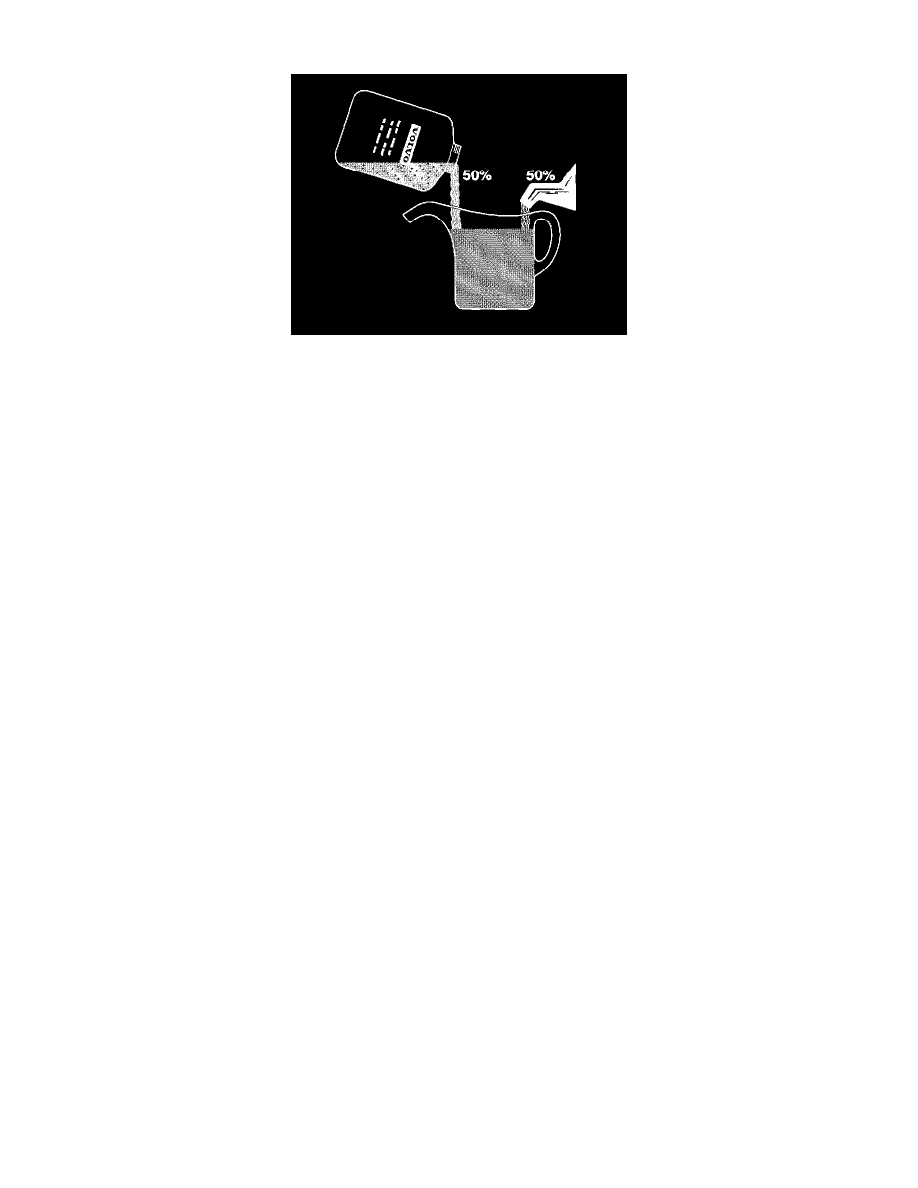 Coolant: Application and ID
Genuine Volvo coolant diluted with clean water in proportions of 50/50 is the only cooling medium which can be guaranteed by Volvo. This mixture
helps to prevent damage due to corrosion and freezing.
Type C coolant (blue-green) must not be mixed with any other type.
Under normal circumstances, coolant requires replacement only when system is drained, for example in the course of repair work.
Use only type C coolant as a replacement.
Coolant capacity: 10.7 liters (11.3 US qts)