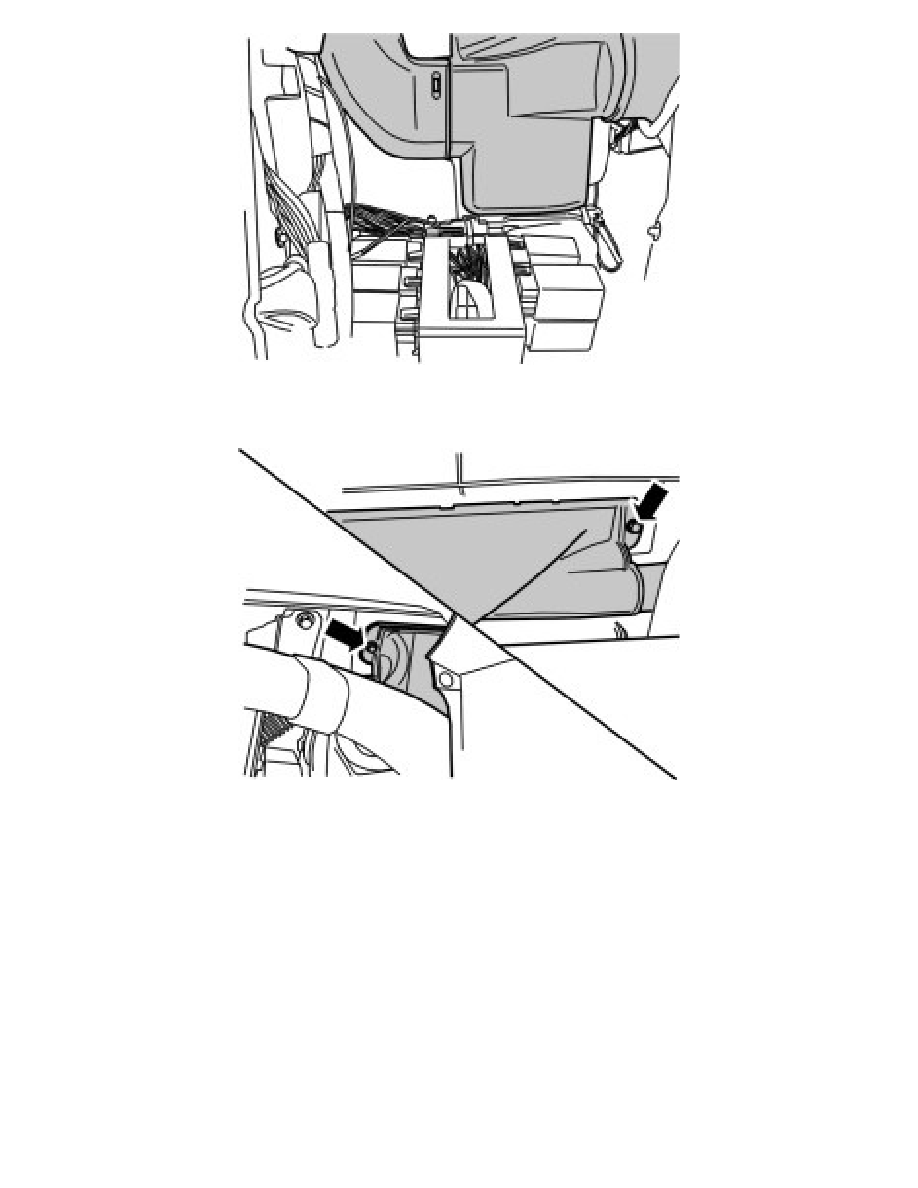 Remove:
-
the air ducts at the air distribution box
-
the screw of the air distribution box with the air duct of the centre air vents.
Remove:
-
the 2 insulating mats, which are stapled in place
-
the 2 screws of the air distributor plus the pipe connections of the outer defroster vents.
Note! Note how the following is done before installation.
-
Bend out the air distributor and pry away the driver's side air duct as necessary.
Removal
Removing vacuum hoses and distribution housing