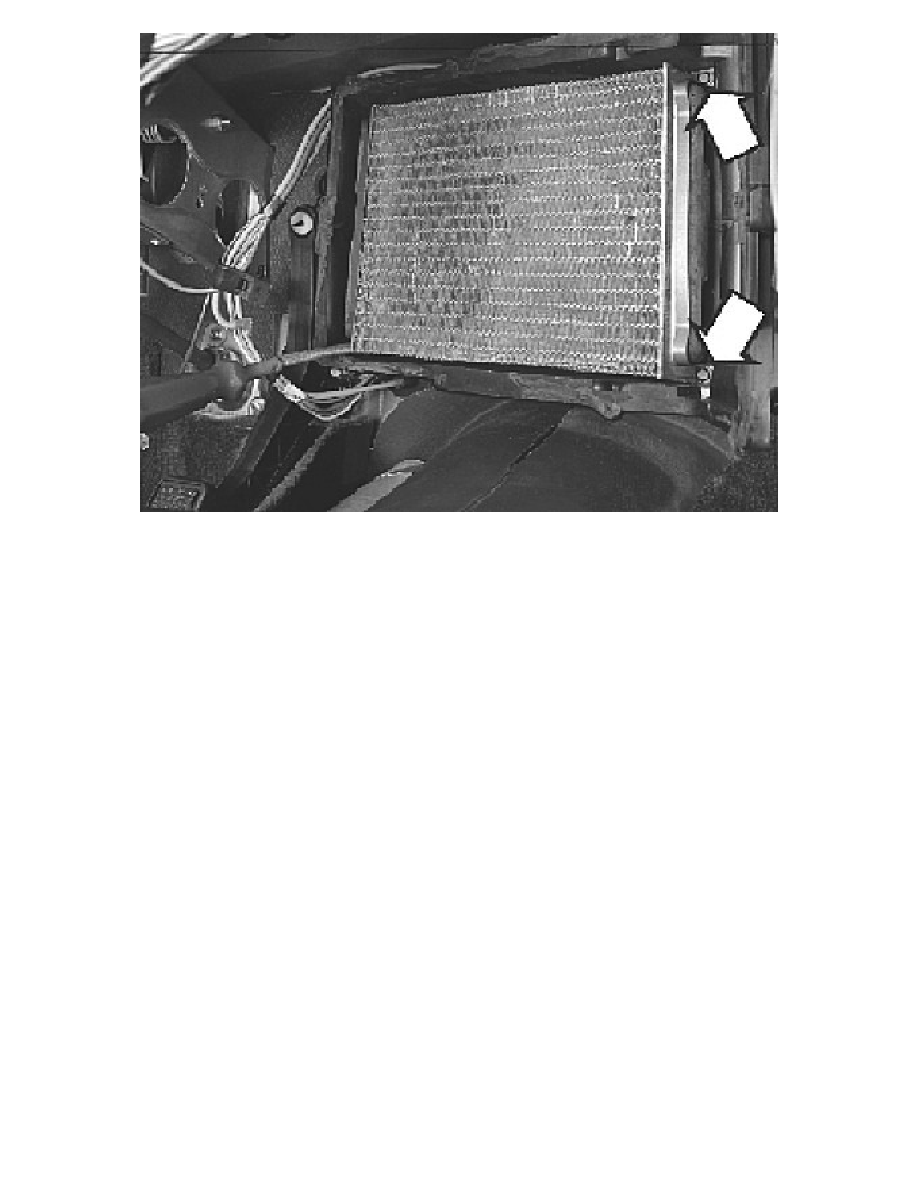 -
Install the heat exchanger by threading through the moving parts out to the engine compartment and fasten the mountings, 4 screws. Tighten
alternatingly.
Installing the distribution housing and vacuum hoses
Note! Clean the temperature sensor (if fitted) and the inside of the distribution housing.
-
Reuse the sealant, but make sure it is evenly distributed on the sealing surfaces.
Note! Make sure that the vacuum hoses are not pinched between the gasket surfaces.