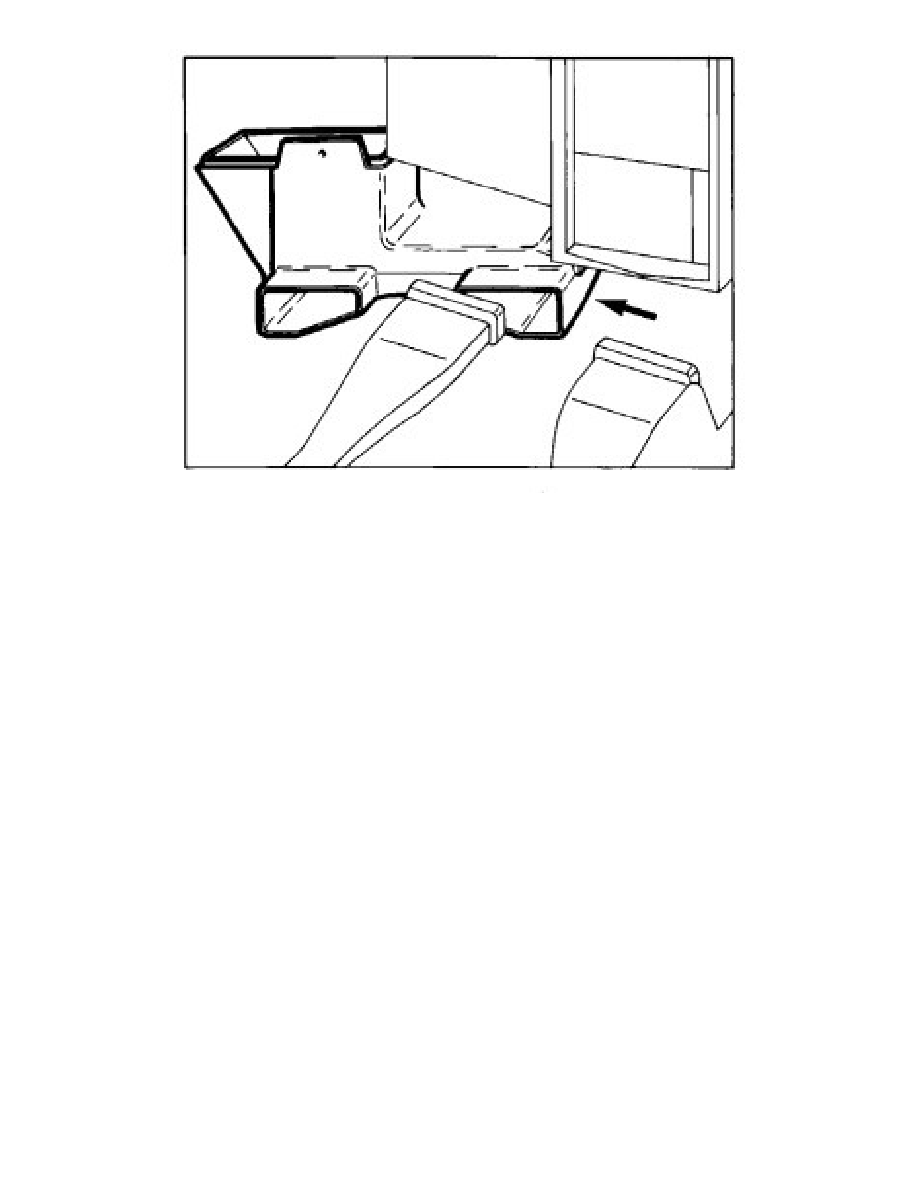 -
Bend down the left air duct to the rear floor and press in the air distributor from the side/front so that it ends up below the distribution housing.
Install:
-
the screw of the air distributor
-
the 4 screws of the front floor vents.
Installing the fuse box bracket and fuse box
Note! The ground cable to the front bracket mounting.