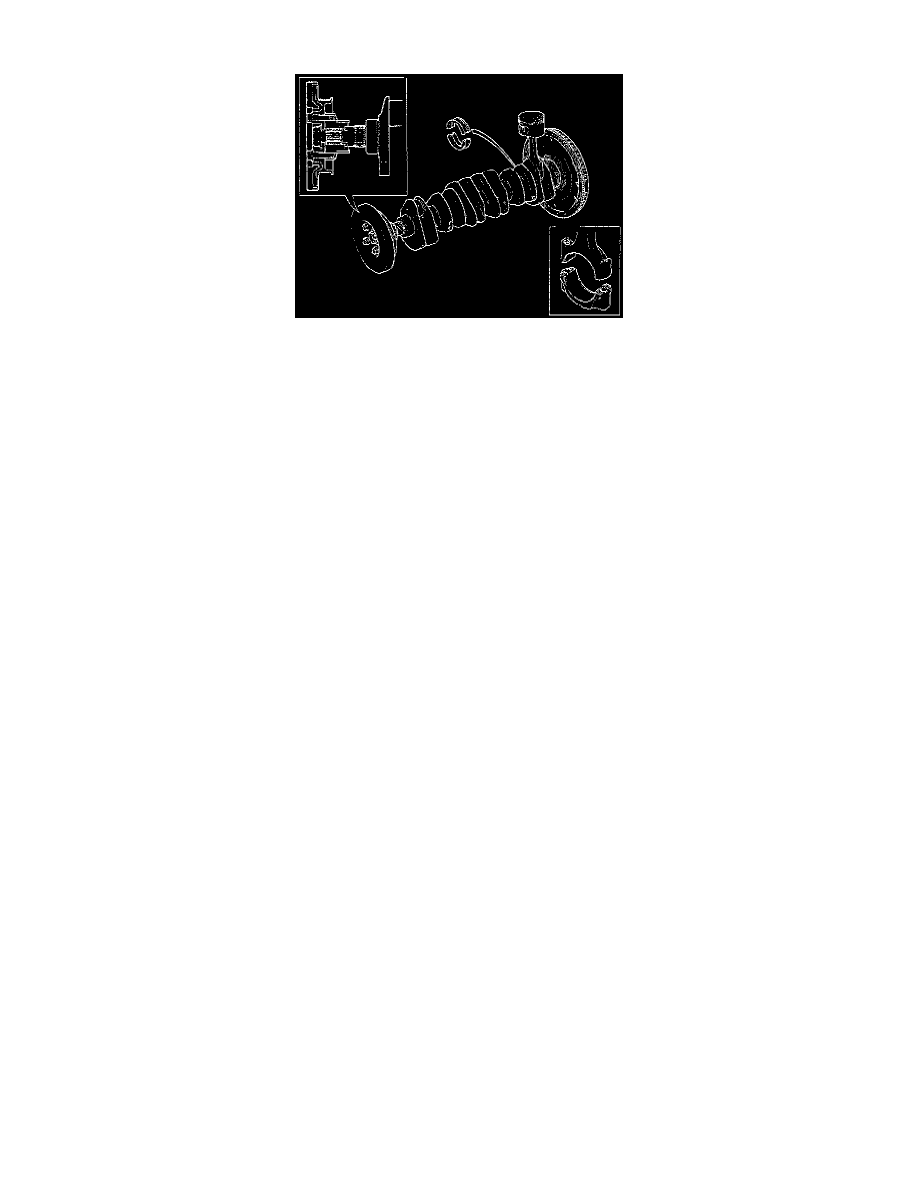 Crankshaft: Description and Operation
The crankshaft is supported in seven bearings, with the thrust bearing in No. 6 position. The shaft is of forged steel. Offering extremely high rigidity.
One end of the crankshaft carries the timing belt drive pulley and oil pump drive splices.
Mounted on splices on the end of the shaft, the pulley drives both camshafts and the coolant pump through the timming belt. Bolted to the timing belt
pulley, the auxiliaries drive pulley and vibration damper form an integral unit
The connecting rods are forged, while the big end bearing caps are designed with a sawtooth joint for exact location in the lateral direction.