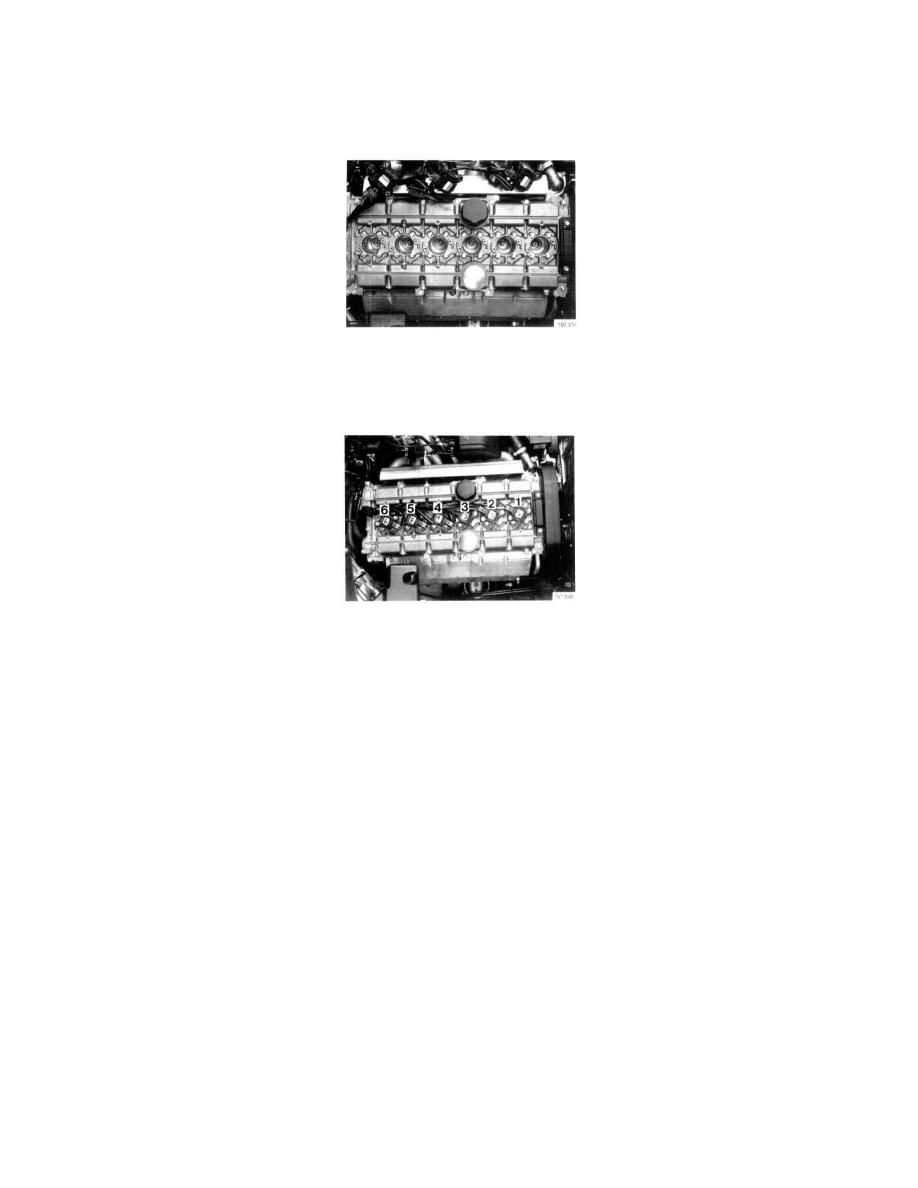 5. Disconnect/Release:
-
starter switch connections
-
throttle
-
Check that throttle cable is seated in pully groove.
-
Install throttle pulley cover.
6
Install spark plugs
-
Screw in plugs until seal is in contact with cylinder head.
Tighten to 25 Nm (18 ft. lbs). 
-
Reconnect timing pick-up connector.
7. Reinstall:
-
ignition coils
-
ignition coil cover