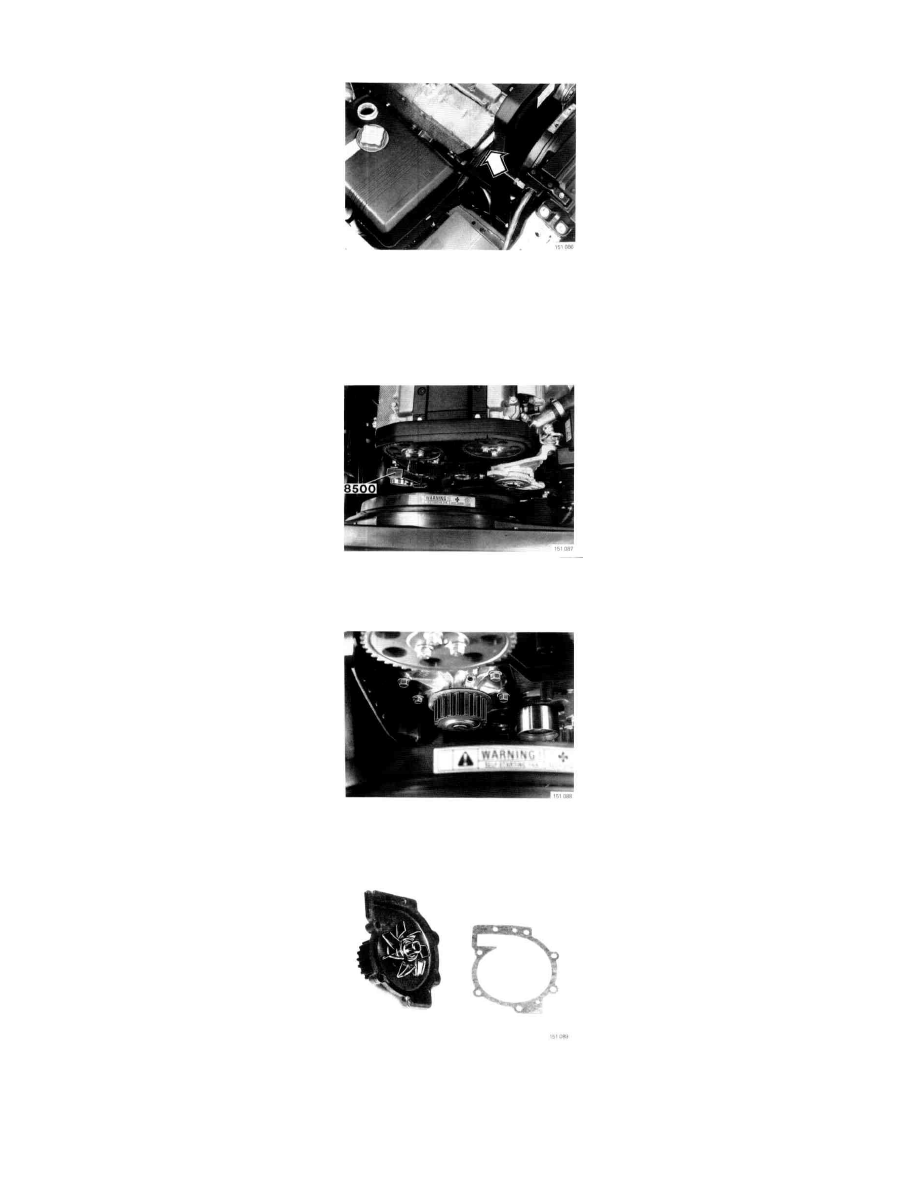 Water Pump: Service and Repair
1. Drain coolant 
-
Open drain cock on right-hand side of cylinder block. 
-
Remove expansion vessel cap. 
-
Fit tube to drain cock to collect coolant. 
-
Close drain cock.
2. Remove timing belt 
-
Remove timing belt as described in steps 1 through 6 of replacement. See: Timing Components/Timing Belt/Service and Repair
3. Remove coolant pump 
-
Remove bolts (seven).
4. Clean joint face and mating surfaces 
-
Scrape gasket remains from cylinder block.
Install coolant pump
-
Use new gasket. 
-
Tighten mounting bolts alternately to 20 Nm (15 ft.lb).