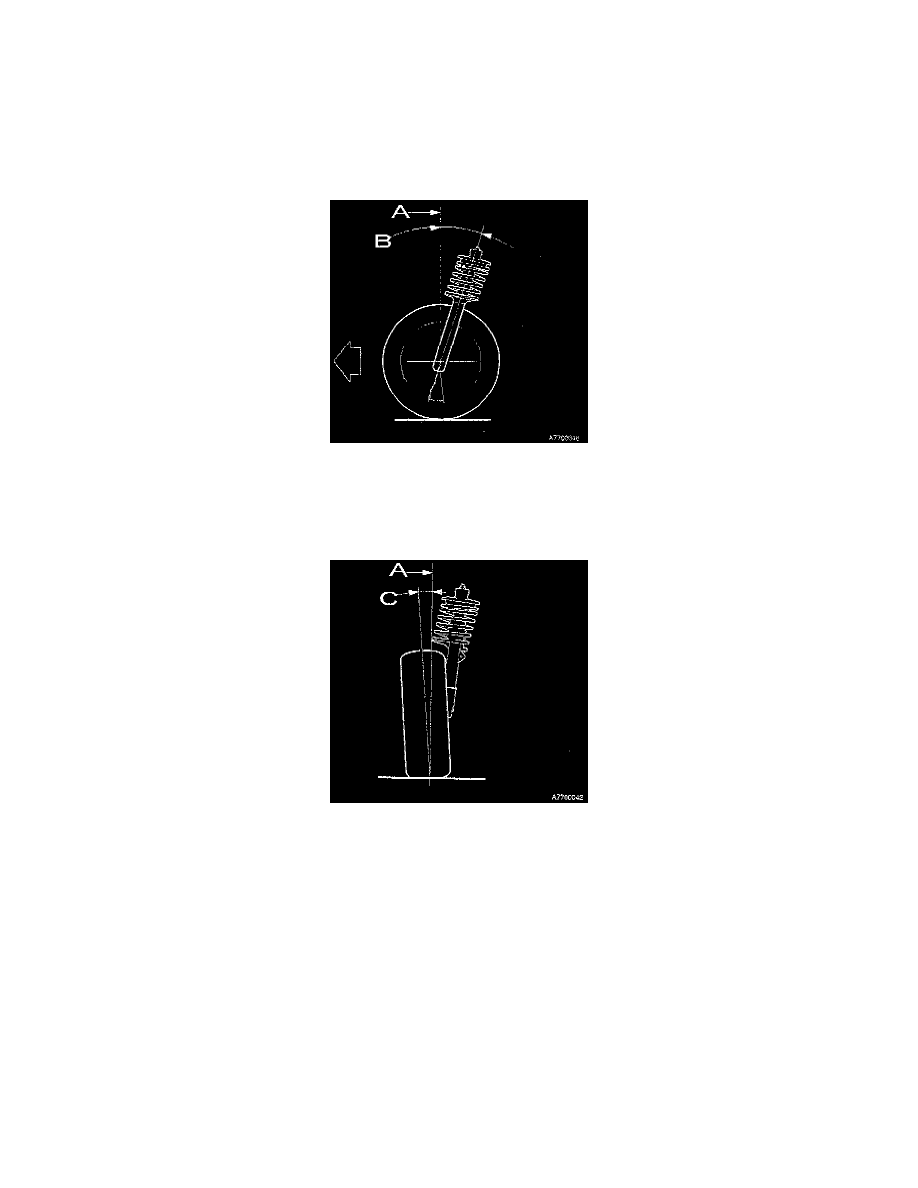 Alignment: Description and Operation
Front Suspension
WHEEL ALIGNMENTS: GENERAL INFORMATION
The specifications given are based on the car and chassis being in normal condition. Normal condition means an empty, unladen car, on a flat surface and
that the chassis does not lean laterally or have an abnormal front-rear position. The petrel tank should be between half and full. When checking the wheel
alignment the fuel tank need not be empty.
CASTER ANGLE
Caster angle (B) is the angle between vertical line (A) and an imaginary line which goes through the center of the lower ball joint and the upper bearing.
Caster makes the wheels try to go straight forward and in this way eases steering. In addition the greater the caster angle the greater the self-centering
effect. The caster angle cannot be adjusted.
CAMBER ANGLES
Camber (C) refers to the wheel leaning in or outwards. The angle is considered positive if the wheel leans outwards and negative if the wheel leans
inwards.
A. Vertical line
C.  amber