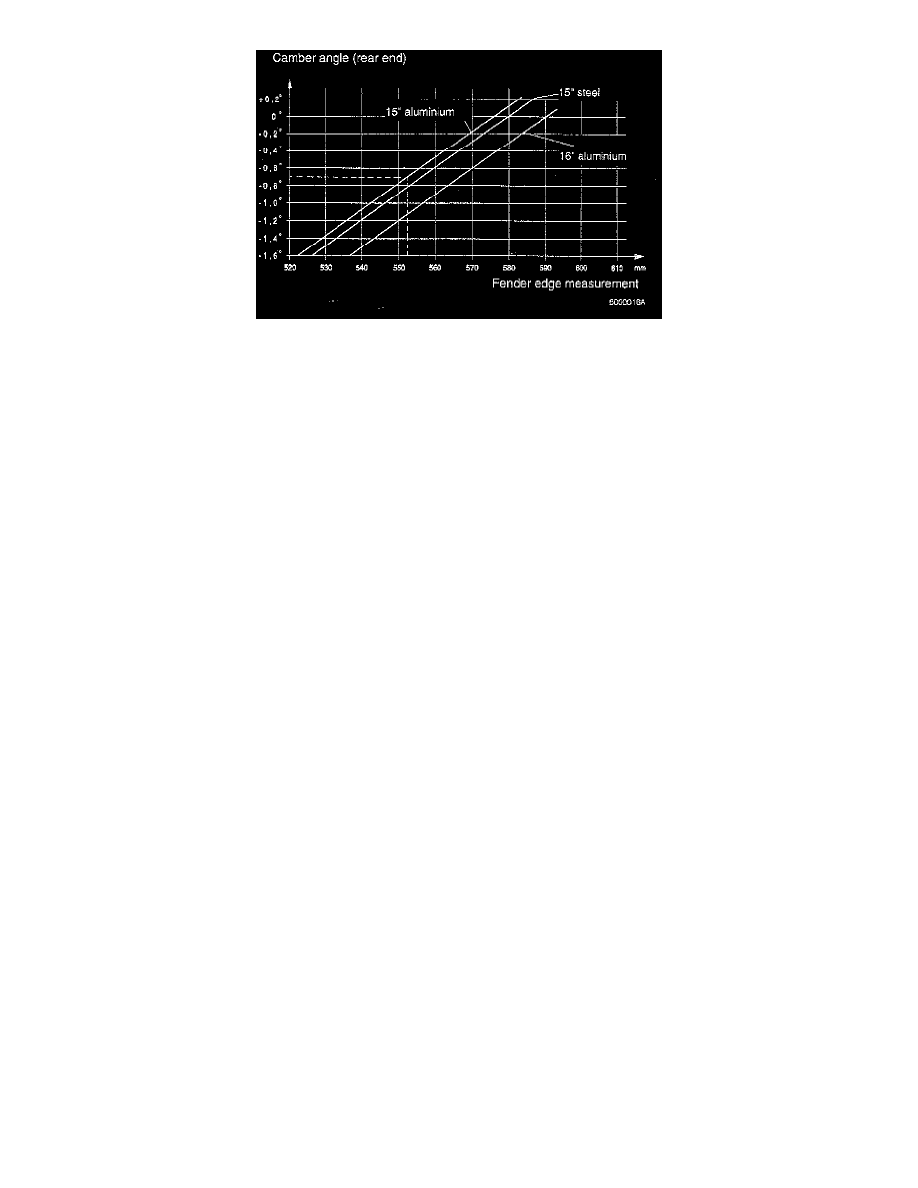 Locate the fender edge measurement on the graph, read off the camber angle against the corresponding rim curve. Suppose that the car has 15"
aluminum wheels and the fender edge measurement is 553 mm (21 49/64 inch). The camber angle according to the graph should be -0.7° + 0.4°. That
is to say the camber angle measured on the car should be between -O.3° and -1.1°. If the car does not have 15" aluminum wheel rims, then the camber
angle curve for the appropriate type of rim should be read off instead (15" steel rim or 16" aluminum rim as the case may be).