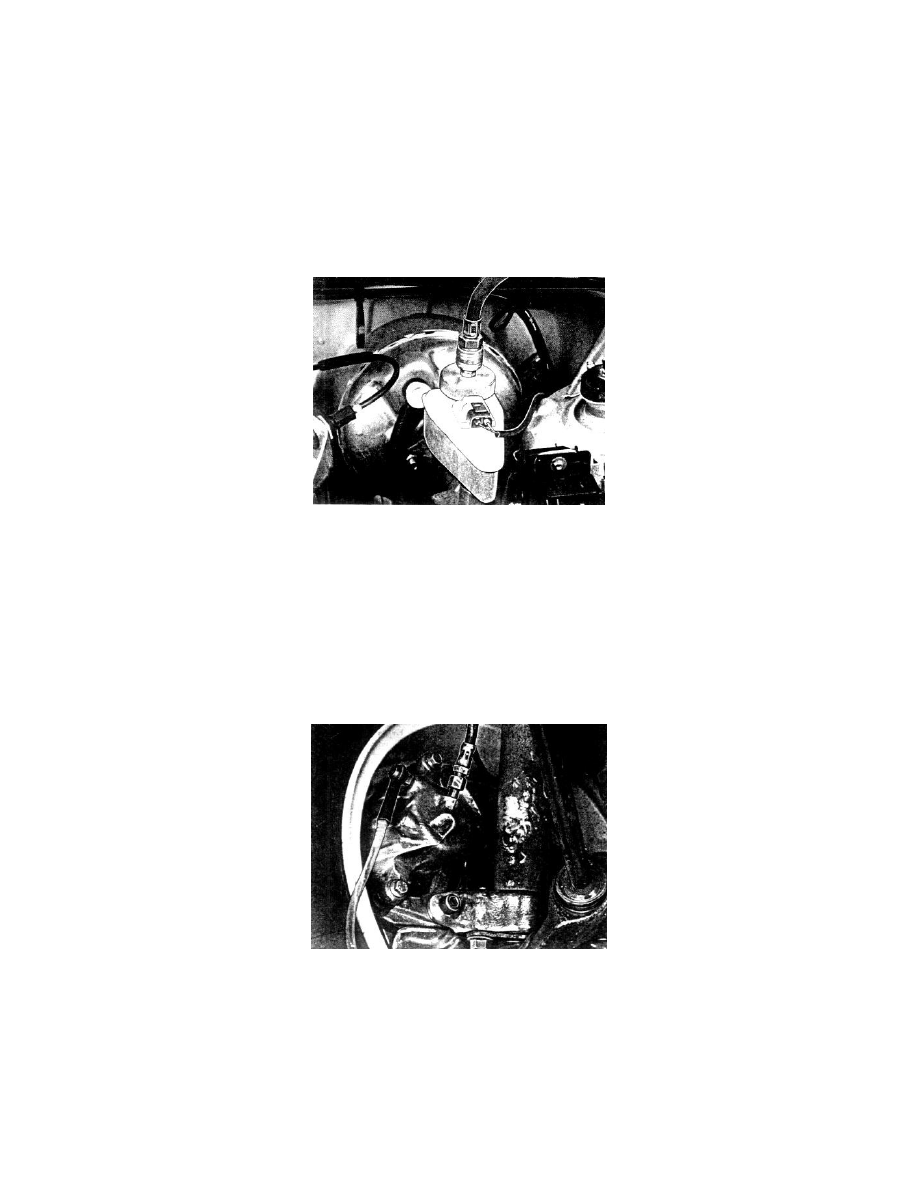 Brake Bleeding: Service and Repair
BLEEDING THE BRAKE SYSTEM
When overhauling or replacing the brake caliper, bleeding mechanically in the normal way will normally be enough; but the brake pedal must have
been kept pressed down while working to prevent brake fluid draining out of the brake system. If the braking system has drained partially or
completely, the bleeding unit must be used.
When bleeding otherwise or replacing brake fluid, use bleeder unit which pressurizes the braking system to 2 - 3 bar (29-43 psi).
Use only genuine Volvo brake fluid type DOT 4+. Never reuse brake fluid. Always keep brake fluid in its original pack, well sealed.
NOTE: Bleeding an Antilock Braking System (ABS) system takes longer than a conventional system. The system may have to be bled more than once.
1. Switch ignition off.
2. Jack up car.
3. Clean brake fluid reservoir and cap before removing.
4. Connect bleeder unit to brake fluid reservoir. Follow manufacturers' instructions for connecting and using bleeder unit.
5. Push brake pedal down
6. Push pedal down several times to expel any air bubbles in the master cylinder.
NOTE: Repeat this step between each bleed of each brake caliper.
7. Bleed in sequence as follows:
8. Bleed one of the rear wheels first, then the other.
9. Then bleed front wheels.
BLEEDING FRONT BRAKE CALIPER
The picture shows bleeding a single-piston caliper.
1. Remove protective cover(s) from bleed nipple(s).
2. Fit hose from drain bottle to nipple(s).
NOTE: For cars with two-piston calipers connect hose to the lower nipple.
3. Open bleed nipple and close again once the emerging fluid seems to be free of air bubbles.
4. Tighten nipple.
CARS WITH TWO-PISTON CALIPERS: