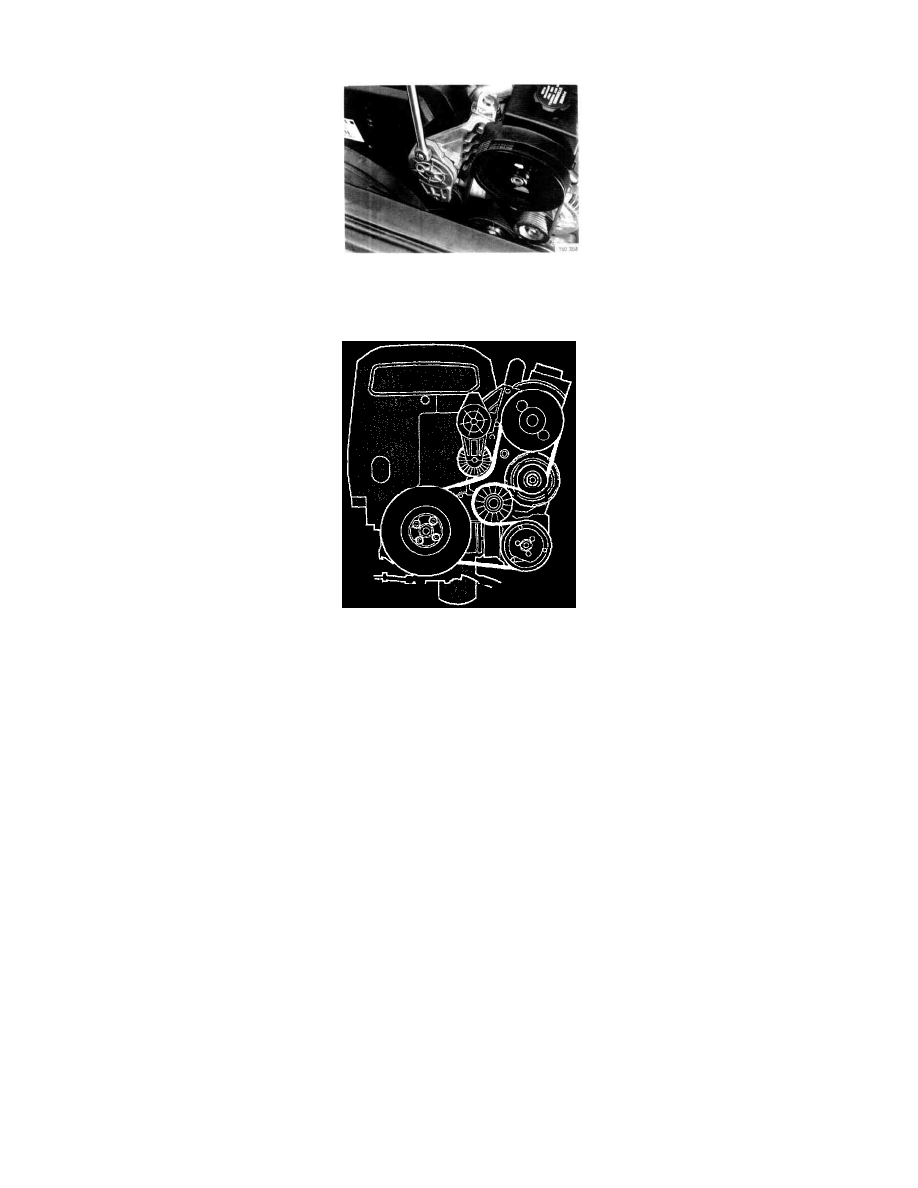 Drive Belt: Service and Repair
1. Auxiliary drive belt, replacement 
-
Use jointed handle with 3/8 inch drive to relieve belt tensioner anal slacken belt. 
-
Remove belt.
Belt Routing B6304
2. Install new belt
-
First place belt around crankshaft pulley.
-
Then. position around AC compressor. idler pulley alternator and servo pump.
-
Tension tensioner and place belt in position.
Check operation