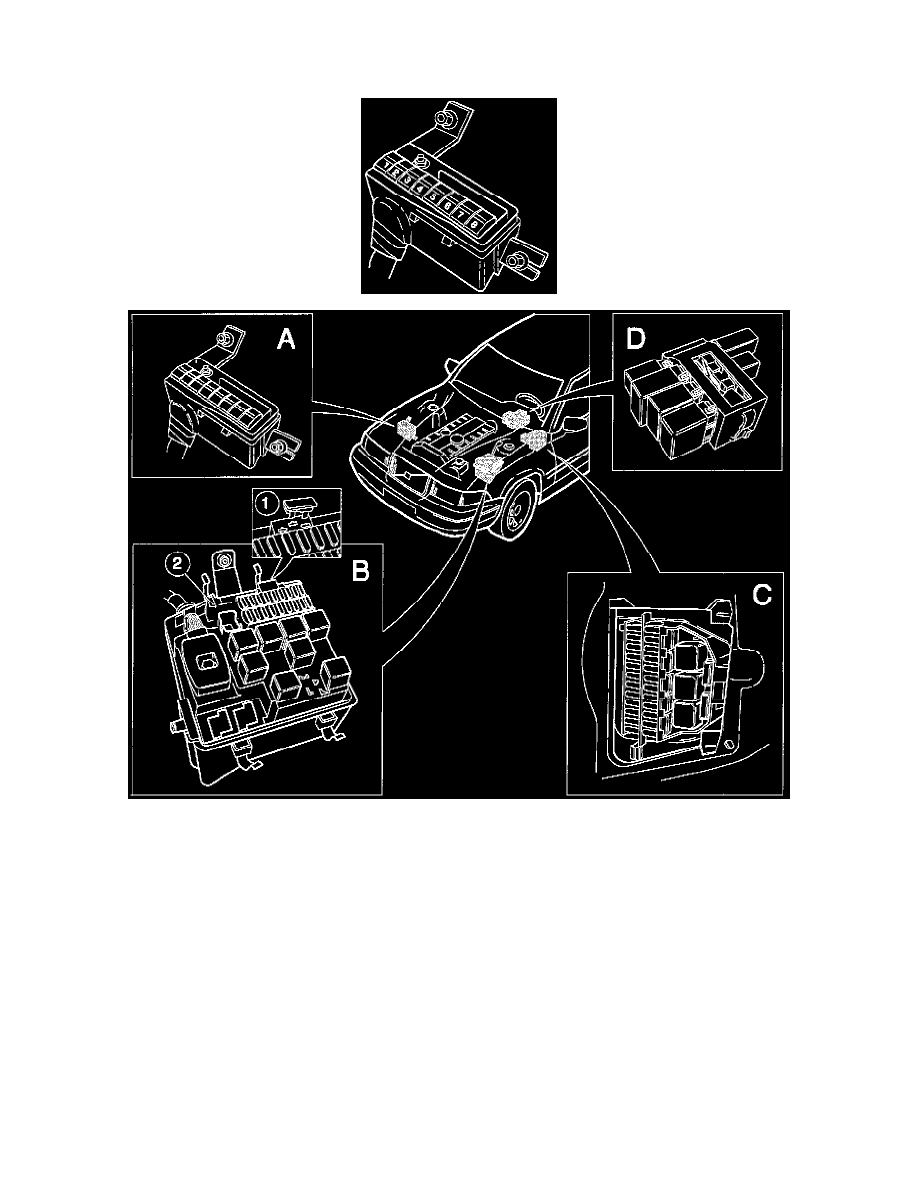 Fuse Block: Description and Operation
Main Fusebox
The main fusebox is located behind the battery. There are 8 fuses, each of 50 A. Because supply leads are fused directly from the battery, more or less
everything on the car is fused.
This achieves protection for the wiring. 
If, for example, the battery or the wiring is short-circuited and the main fuse blows, the wiring will not be exposed to high amperage which would
otherwise result in the leads melting. The main fuses have allowed a reduction in the gauge of cables from the battery.