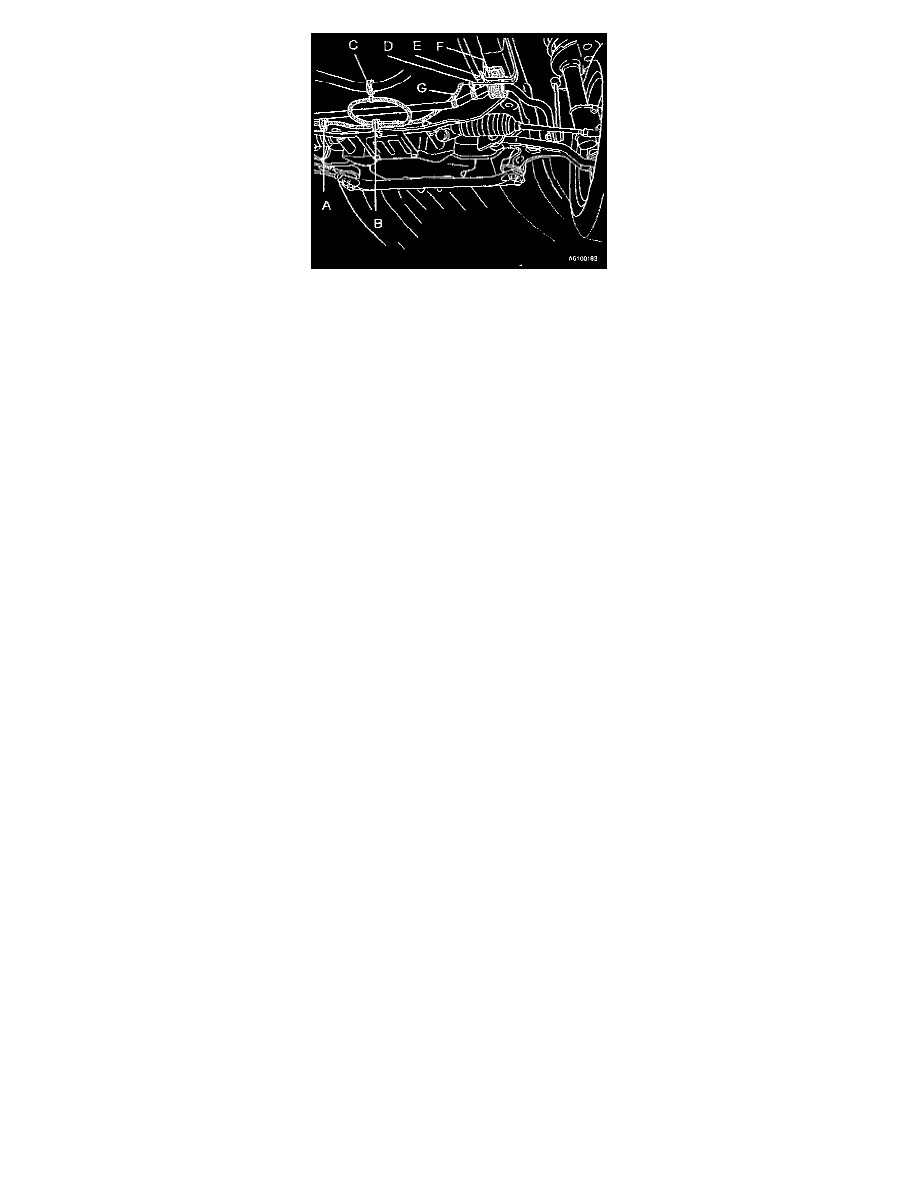 3
Installing components
Install:
-
new return line on front member,
-
clamp (A). Do not tighten the screw.
-
hose in a loop,
-
clamp (B) on hose,
-
holder (C) between the hoses,
-
new oil return hose on cooling loop (D), with hose clamp,
-
return line from power steering pump on cooling loop with hose clamp (F),
-
holder between anti-roll bar and coolant pipe at (D) and (G) and between cooling loop and air conditioning (A/C) hose (E),
-
splashguard under engine.
4
Installing return line on steering gear and finishing work.
Install return line on the steering gear. Use new aluminum washers. Tighten to 37 ft.lbs. (50 Nm) Tighten screw for clamp (A) according to previous
illustration.
Rust-proof aluminum washers after installation. Rustproot washers on both the delivery pipe and return line. Use underseal spray, P/N 1381063-5.