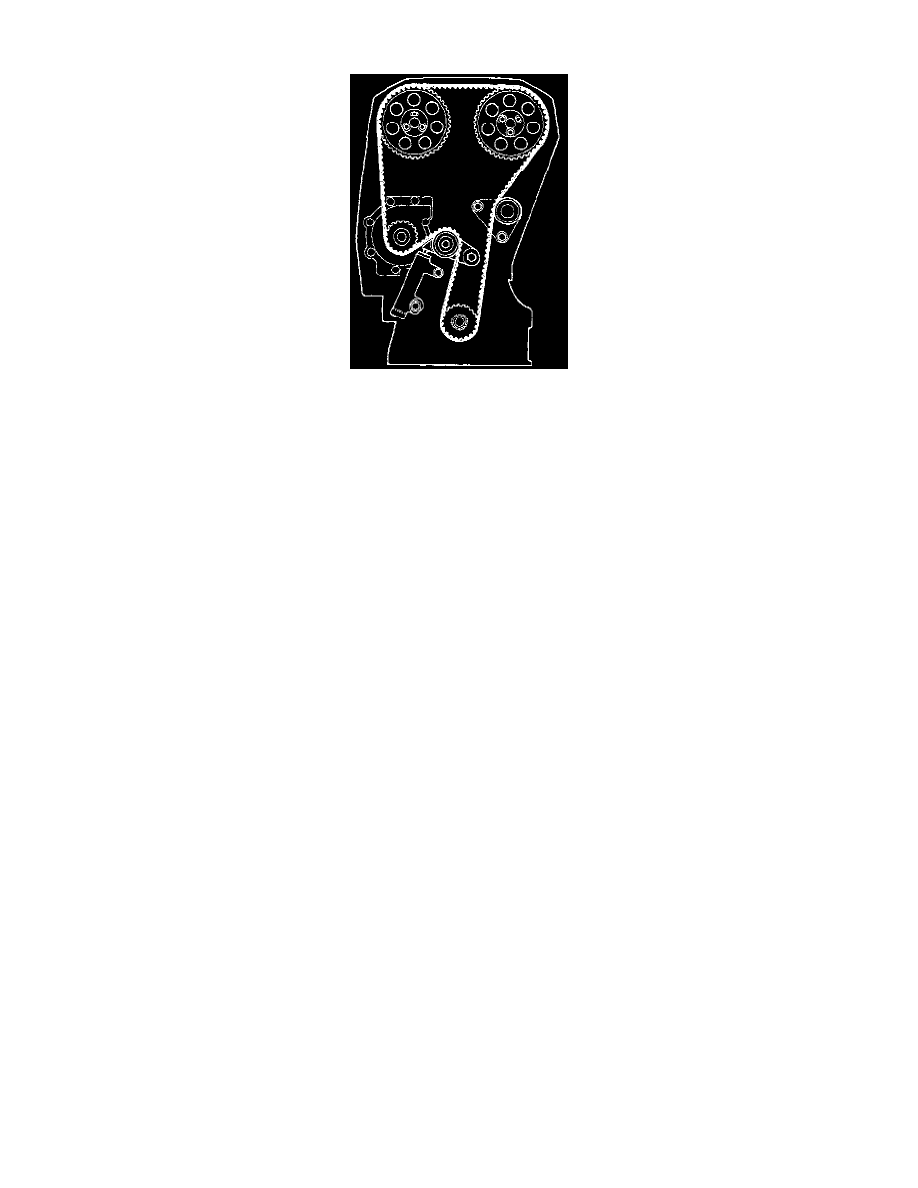 Timing Belt: Description and Operation
The timing belt, which drives both camshafts as well as the coolant pump, is a conventional, single-toothed type. Each camshaft pulley is mounted on the
end of its respective shaft by means of three bolts. The bolt holes are oval to facilitate accurate location of the pulleys.
The belt is tensioned by means of an automatic tensioner acting on a lever mounted idler pulley.