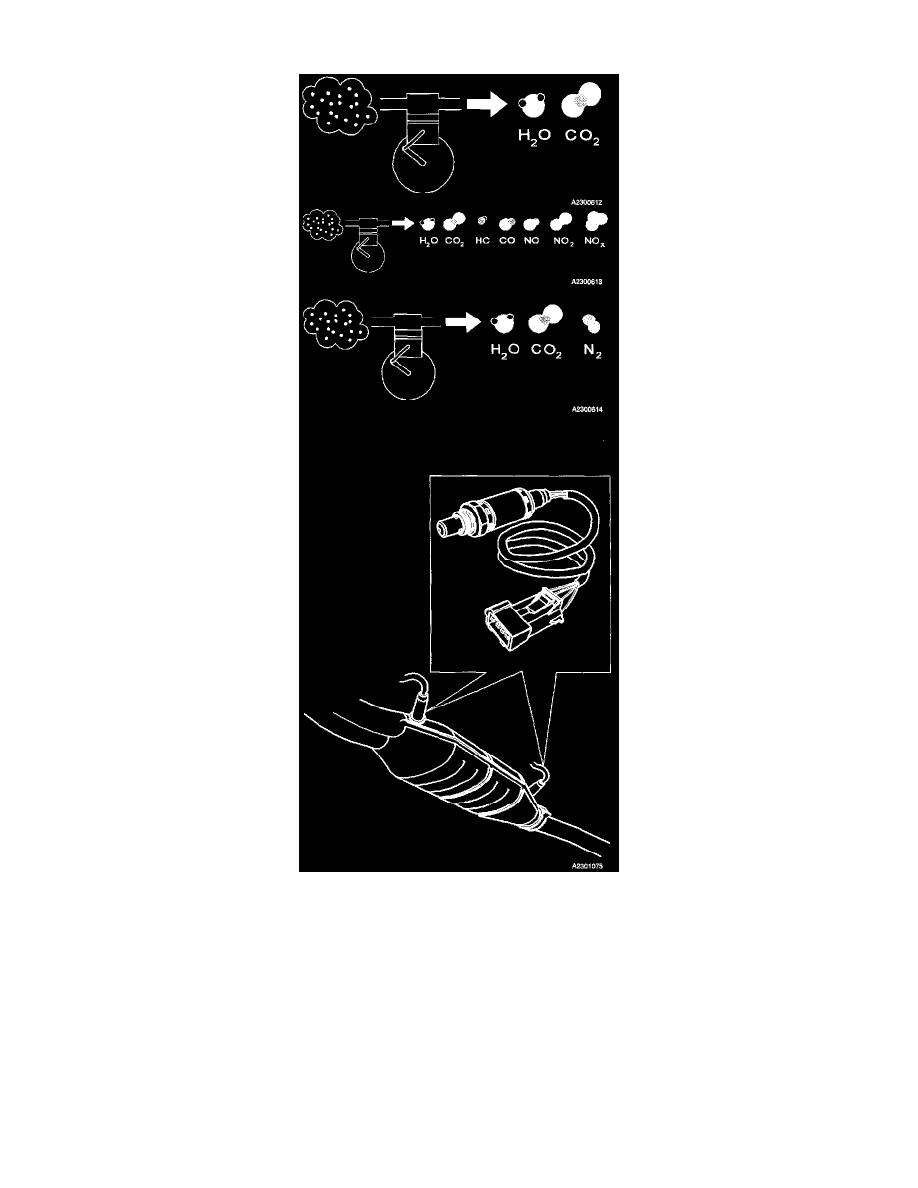 Air/Fuel Mixture: Description and Operation
Overview
Fuel trim is intended to reduce exhaust emissions. Fuel trim reduces emissions of nitrogen oxides (NOx), carbon monoxide (CO) and hydrocarbons 
(HC).
Theoretically, fuel from the combustion process can be converted to water (H20) and carbon dioxide (C02) if the correct amount of oxygen is mixed
with it. Exhaust gases would then be completely innocuous.
In practice, however, a certain amount of hydrocarbons and varying quantities of carbon monoxide and carbon dioxide. Nitrogen oxides, such as NO
and NO2. These are normally referred to by the common term nitrogen oxides.
Accelerating the reaction between the residual constituents using a three-way catalytic converter (TWC) allows them to be converted to water, carbon
dioxide and nitrogen (N2).
However, this is only possible if there is the exact balance of hydrocarbons, carbon monoxide, oxygen (02) and nitrogen oxides in the exhaust gases.
This occurs when the fuel/air mixture prior to combustion is 14.7 kg air per 1 kg fuel. This is said to represent a value of lambda equals one, (Lambda