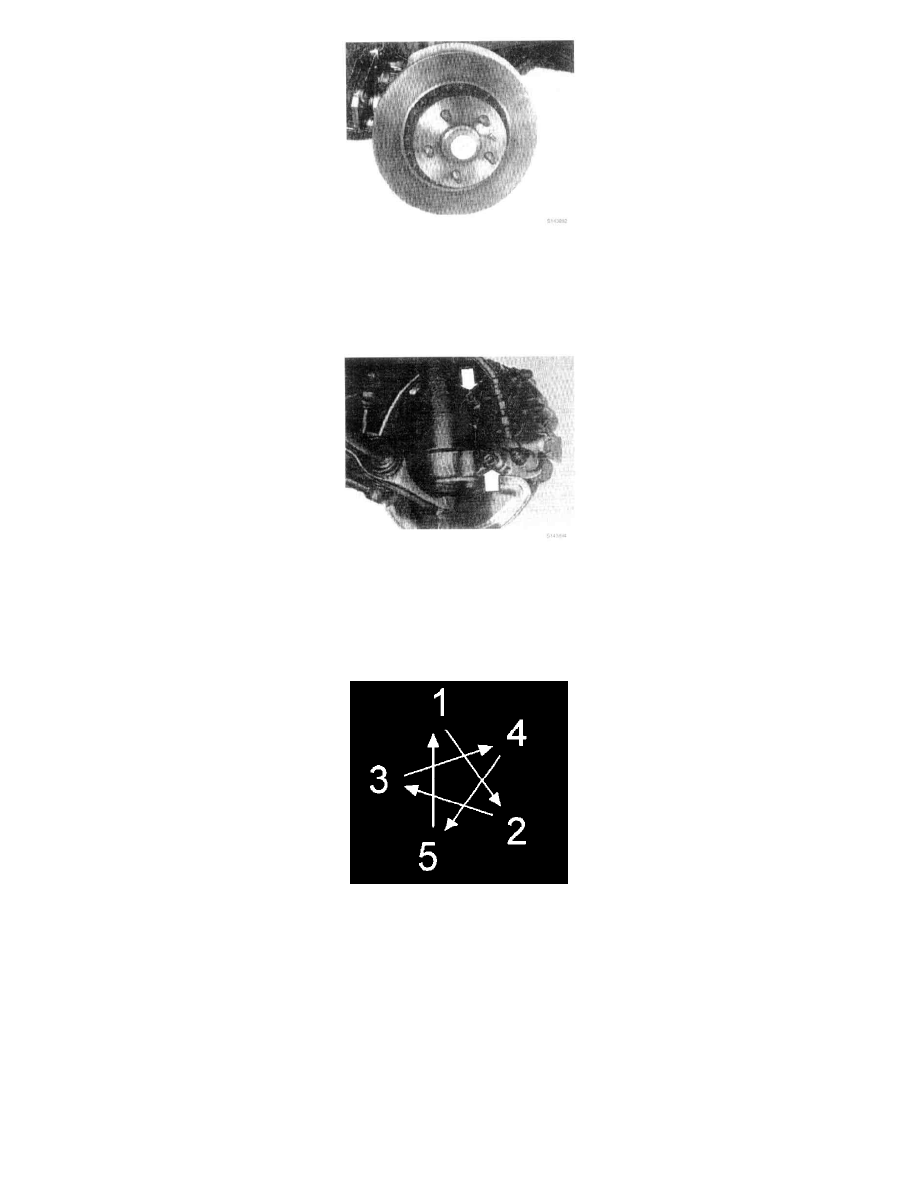 7. Install brake disc. 
-
Check that all mating surfaces are clean. 
-
Install brake disc as marked.
-
Install locating pin for wheel.
Tighten to 8 Nm (5.9 ft. lbs.).
8. Install brake caliper.
-
Use new mounting screws.
-
Tighten to 105 Nm (77.5 ft. lbs.).
9. Install wheel. 
-
Grease the hub center location dowel for the rim.
Use rust inhibitor, P/N 1161030-0 or equivalent.
5 Bolt Wheels Tightening Pattern
-
Install wheel studs but do not tighten.
Tighten crosswise to 85 Nm (62.7 ft. lbs.).
When using an impact wrench, torque socket should be used.
10. Lower the car.