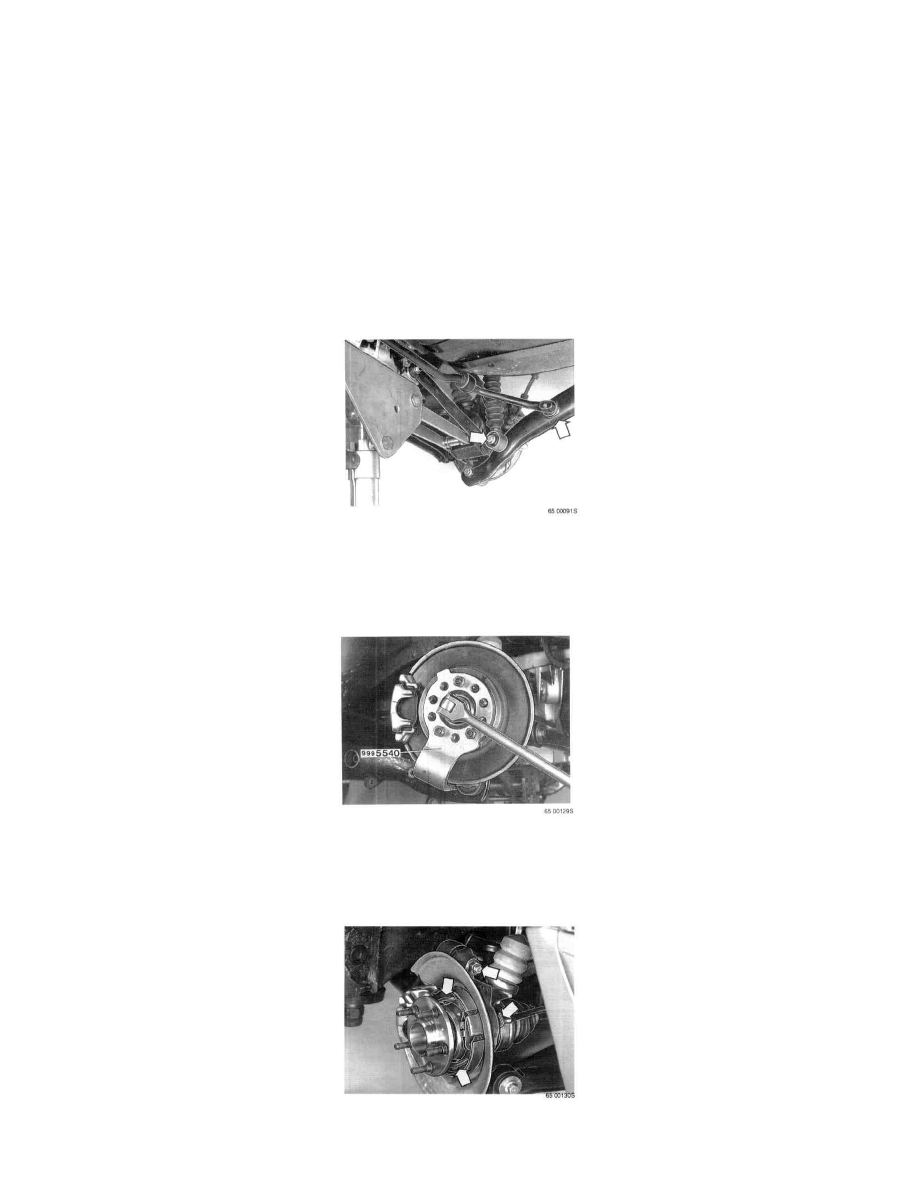 Wheel Hub: Service and Repair
TOOL REQUIRED 
-
951 2050 Protractor
-
999 5340 Counterhold 
-
999 2722 Puller
-
999 5085 Drift
-
999 5310 Counterhold
-
999 5341 Counterhold
-
999 5540 Counterhold
-
999 5577 Compression Tool
-
Or Equivalent
REMOVAL 
1. Raise the car. Locate the rear lifting arms so as to avoid obstructing support arms.
2. Remove the wheel.
3. Install compression tool. Apply the compression tool lightly against the link.
4. Remove:
a. Damper screw. 
b. Remove the damper from the support arm. 
c. The anti-roll bar screws in the support arm on both sides.
5. Press compression tool up to normal position. Remove:
a. Drive shaft nut. Use counterhold
b. Brake caliper, hang it up with a steel wire.
c. Brake disc, mark disc position in relation to the guide pin.
6. Remove: