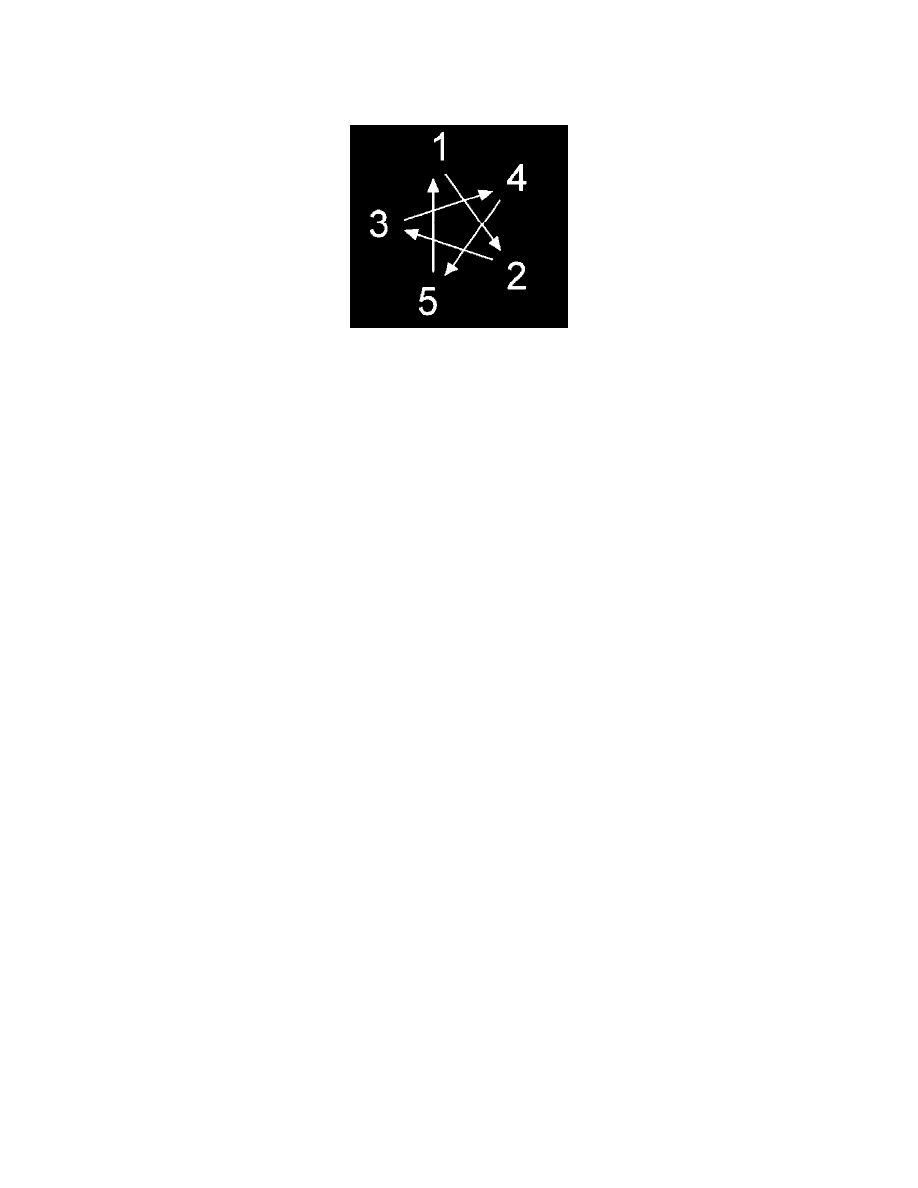 Wheels: Service and Repair
TOOL REQUIRED 
-
981 4031 Torque Socket  
-
Or Equivalent
5 Bolt Wheels Tightening Pattern
Ensure that the brake disk and wheel rim mating surfaces are clean.
Grease the hub center location dowel for the rim.
-
Use rust proofing agent P/N 1161030-0 or equivalent.
Install wheel studs but do not tighten.
Tighten crosswise to 85 Nm (62.7 ft. lbs.).
Use torque socket if impact wrench is being used.
Crosswise tightening and torque tightening is important to prevent tension in the brake disc.
NOTE:  The torque socket is designed for use with a standard, air-powered, impact, nut runner providing a torque of 250 - 350 Nm (184.4 - 258.3
ft. lbs.).