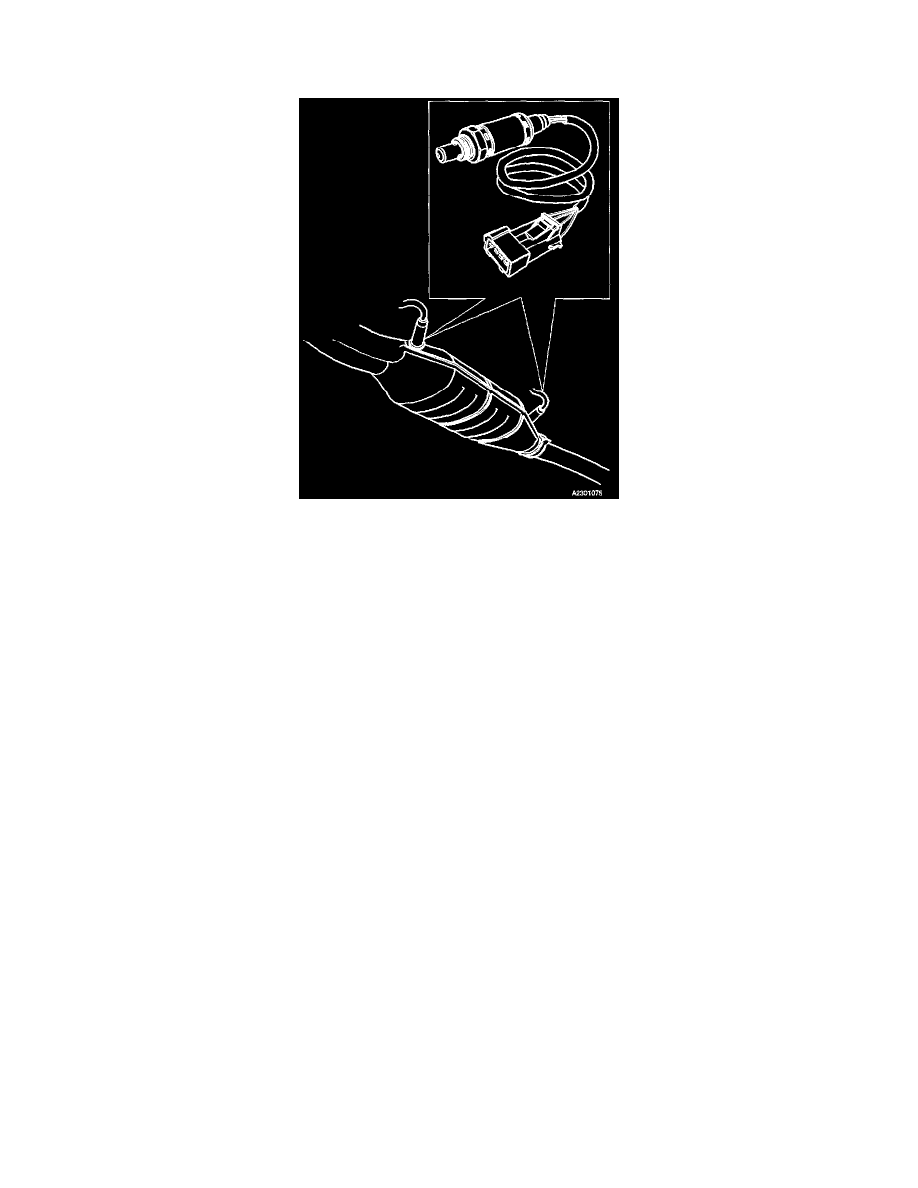 Oxygen Sensor: Description and Operation
Front Heated Oxygen Sensor
The front heated oxygen sensor (HO2S) is used to supply the engine control module (ECM) with information about the air/fuel mixture.
The heated oxygen sensor is mounted upstream of the three-way catalytic converter (TWC). The heated oxygen sensor which is heated electrically,
produces an output voltage which is a function of oxygen content in exhaust gases.
To measure the oxygen content, the heated oxygen sensor requires a supply of ambient air as a reference. This reference air reaches the heated oxygen
sensor via its cabling. This means that cabling must not be trapped or damaged in any other way. The heated oxygen sensor connectors must not be
lubricated as the oil would interfere with its reference air.
The engine control module will adopt substitute values if the front heated oxygen sensor signal is missing or faulty.