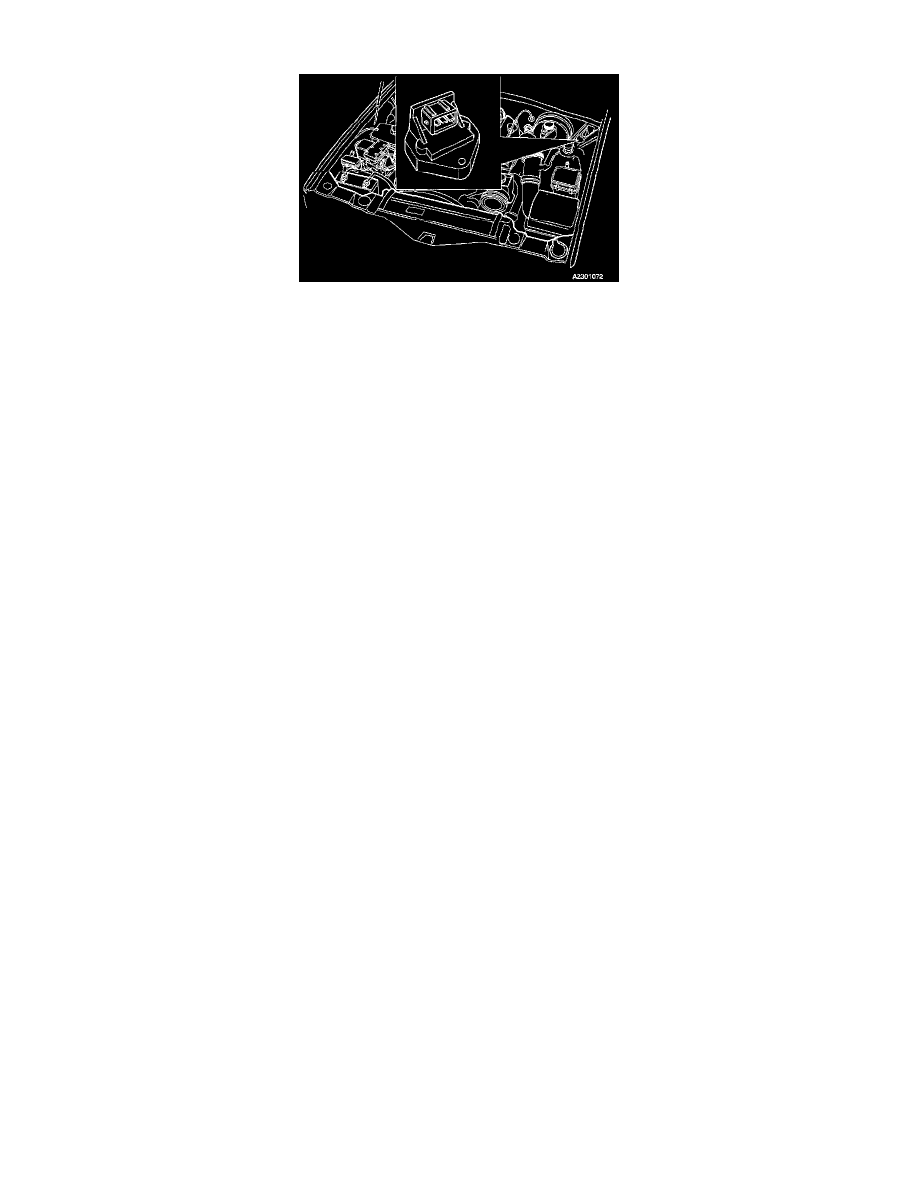 Vertical Acceleration Sensor: Description and Operation
The device consists of a piezo-electric vibration pick-up which detects vertical acceleration of the car, on a bumpy road for example. These irregularities
can cause the engine to run unevenly.
The engine control module (ECM) uses accelerometer signals to differentiate irregularities from real misfiring.
The accelerometer is supplied with 5 Volts from the ECM. Its output signal is approx. 2.5 Volts for a stationary car. When there is vertical movement
the signal will oscillate around 2.5 Volts.