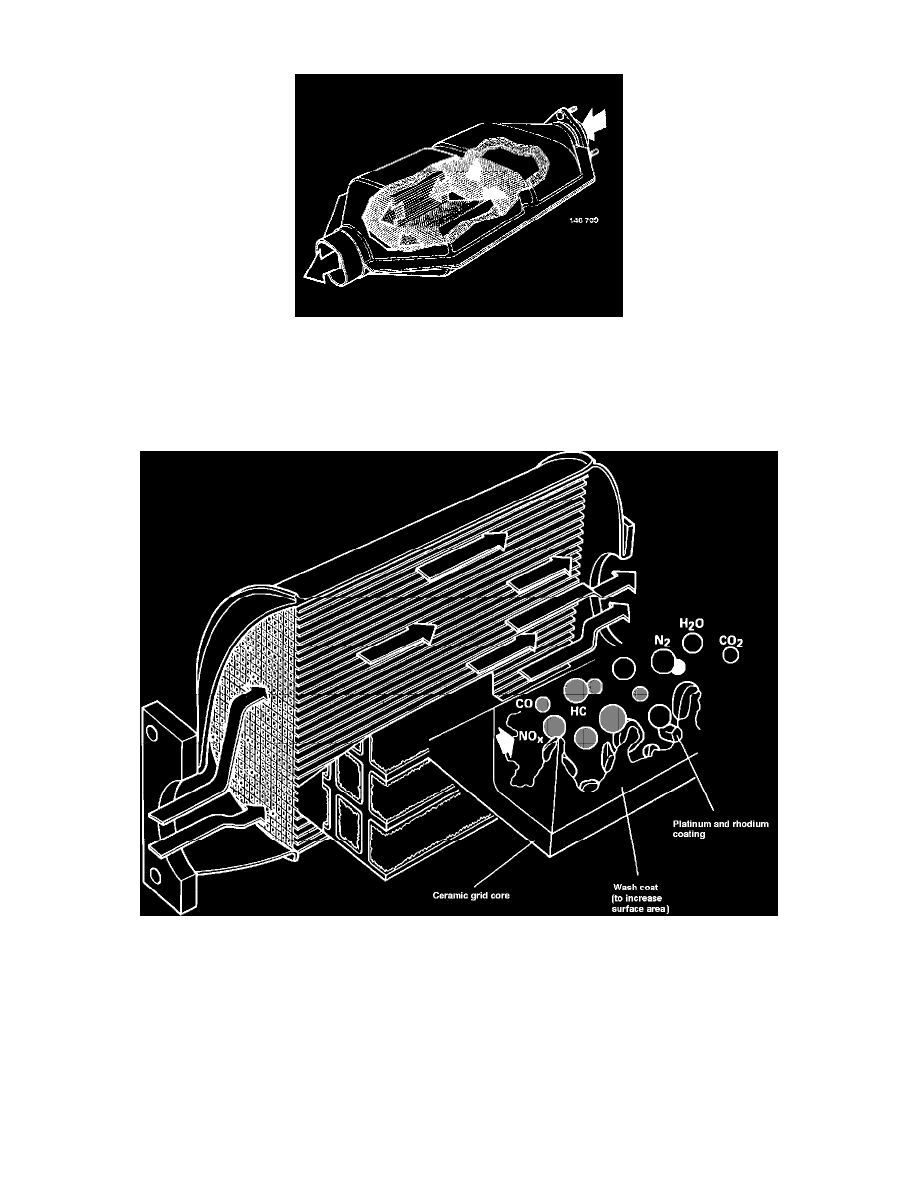 Catalytic Converter: Description and Operation
PURPOSE
The three way catalytic converter removes 90 - 95% of the three major pollutants, (HC, CO, and oxides of nitrogen).
CONSTRUCTION
The catalytic converter consists of a metal housing, a ceramic grid substrate, and a catalytic coating of platinum and rhodium. The active area of
the unit is approx 55.000 m squared and the noble metal content approx 5.75 grammes of platinum rhodium. 
Fig. 7  Three Way Catalytic Converter
OPERATION
A complete catalytic reaction depends on the fuel mixture staying within a very narrow range (+/- 1% of 14.7:1) which can only be achieved with a
properly functioning oxygen sensor system.
Oxidation
As exhaust gases containing HC and CO pass through the converter, the platinum catalyst starts the oxidation (burning) process.  The HC and CO
unite with oxygen to form water vapor and carbon dioxide.  This oxidation process has no effect on the NOx emissions.
Reduction
To reduce the oxides of nitrogen (NOx), a separate reaction called "reduction" is necessary.  A reduction reaction is the removal of oxygen from a