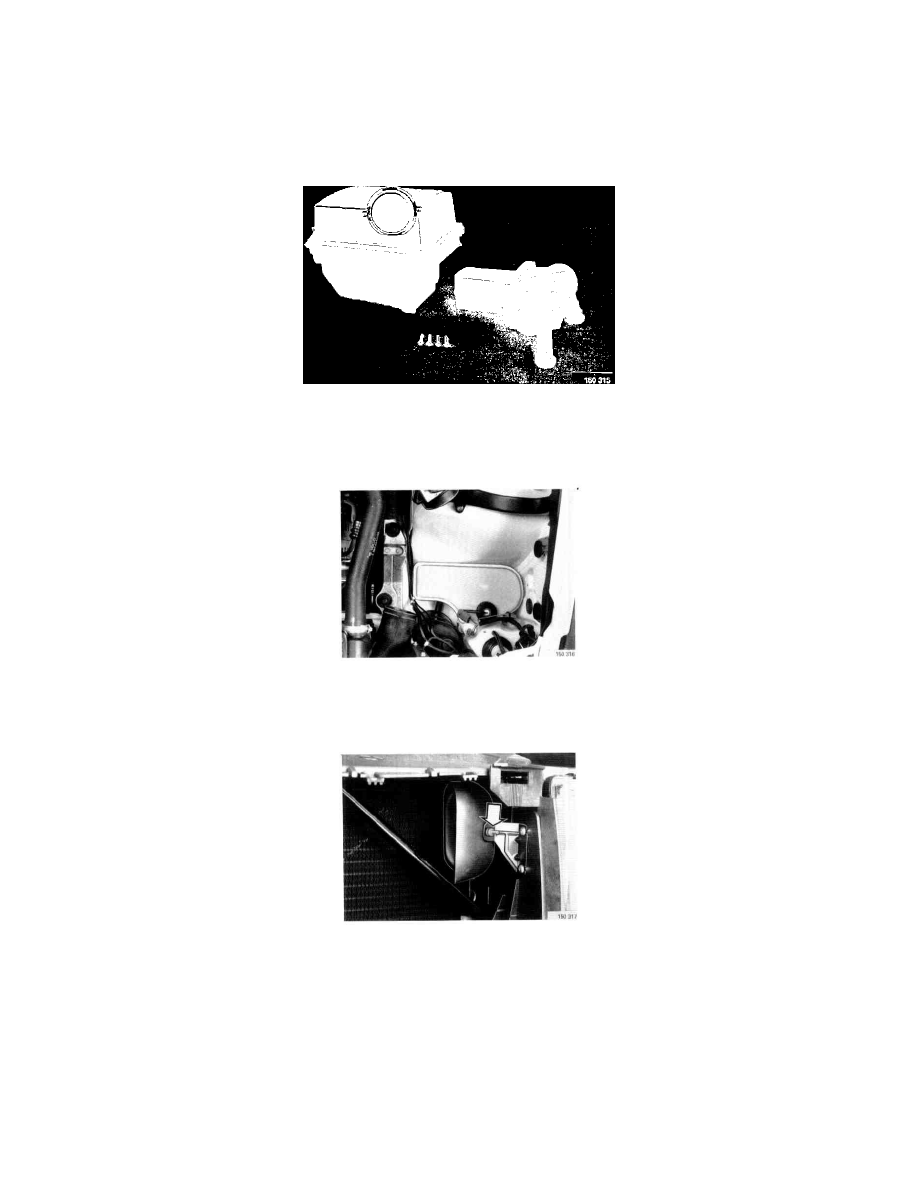 -
bushings and mountings
-
spring
-
thermostat (cool e.g. with cooling spray)
Damper position at different outside temperatures:
A = Less than +5 degrees C (preheated air only)
B = approx. +10 degrees C
C = +15 degrees C (cold air only)
Damper Housing Assembly
5. Reassemble air filter housing
-
Install damper housing.
6. Install air filter housing in car
-
Position housing in mountings.
-
Reconnect all air ducts.
7. Check mounting of front intake
-
Look through grille and check mounting of front intake.
-
If required loosen grille and secure front mounting of intake.
Check operation
-
Run engine.