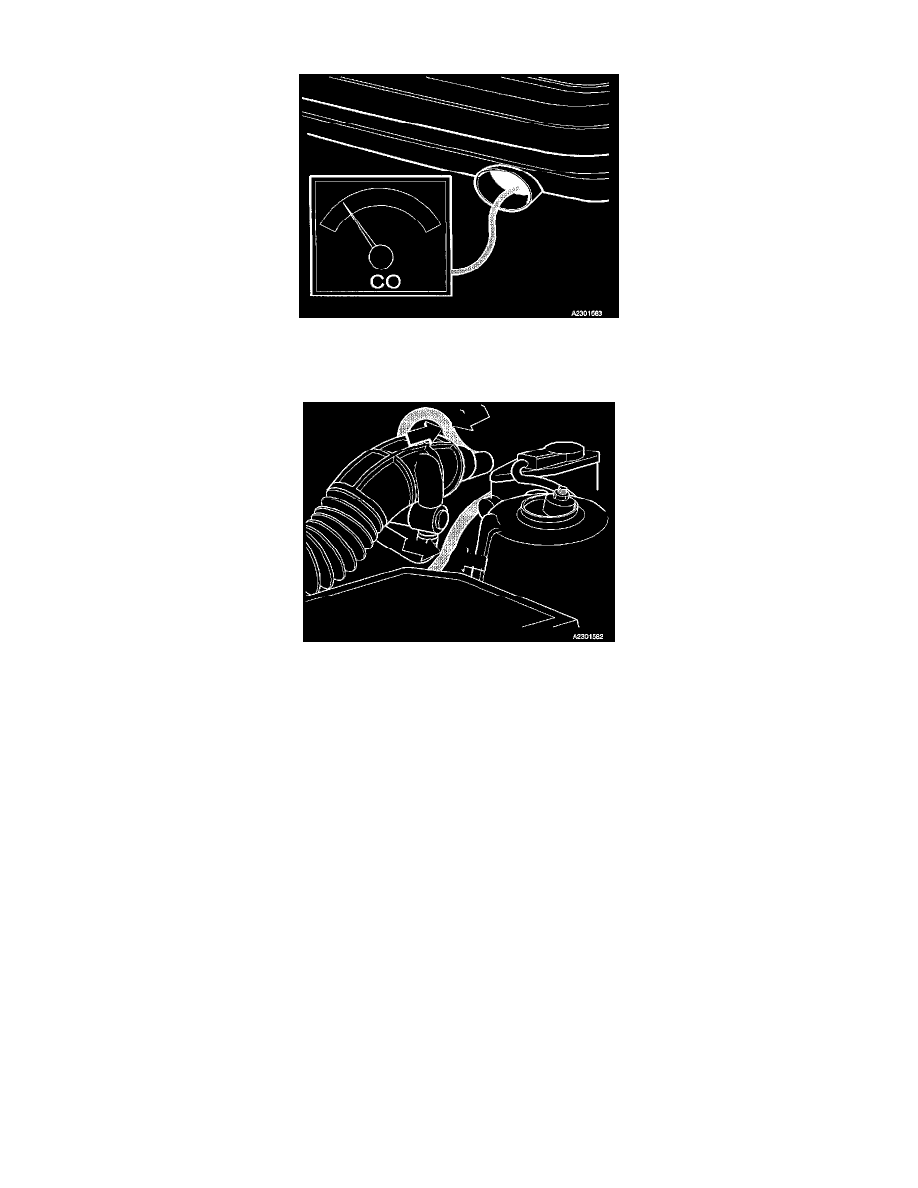 Air/Fuel Mixture: Testing and Inspection
Connect Test Instrument
-
Tachometer.
-
CO meter connected to exhaust pipe.
Conditions:
-
Engine idling.
-
No diagnostic trouble codes (DTCs) stored.
-
Air conditioning (A/C) off.
-
Automatic transmission: gear selector in P.
-
Seal hose between canister purge (CP) valve and intake manifold with a hose clip.
-
Seal crankcase ventilation with a hose clip.
NOTE:  If the car is often driven in urban traffic (starting, idling etc.) the engine oil may be contaminated with fuel. Crankcase gases may affect
CO adjustment.
-
Run the engine to normal operating temperature. Run the engine at 1,500 rpm.
NOTE:  The engine should be run until the coolant thermostat opens and then for a further 10 minutes.
-
Check CO content.
-
Check value = 0.5 - 2.0%
-
Continue adjusting CO content if necessary.