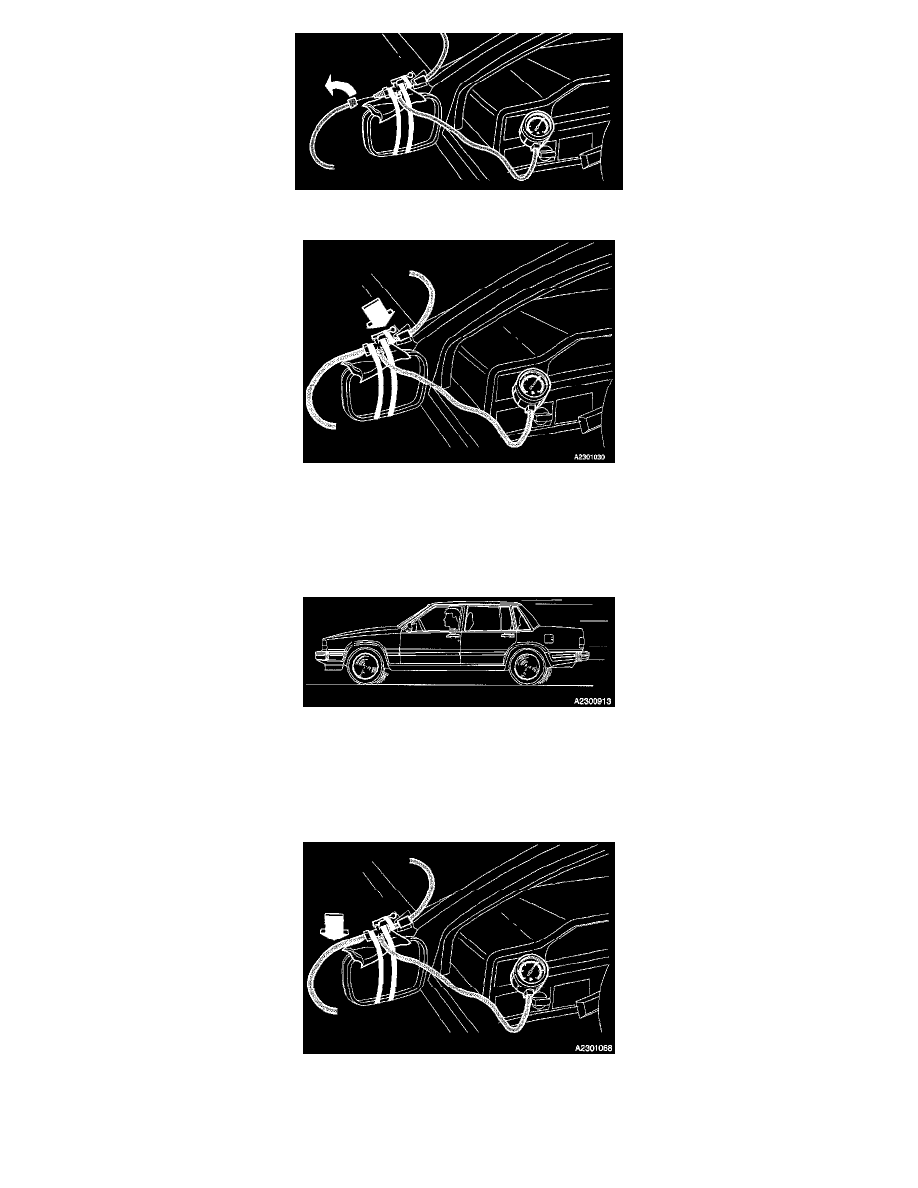 -
Remove the draining unit hose from the T-valve hose connector.
-
Use a tie strap to lock the cock in the position toward the engine.
NOTE:  Check fuel and residual pressures if necessary, then continue with the following.
-
Arrange the hose along the plenum chamber cover's rubber trim to the left of the bonnet hinge so that neither the bonnet nor the hose are damaged.
-
Carefully close the bonnet.
Measure Fuel Pressure
-
Start engine.
-
Drive the car and read off fuel pressure while the car is being driven. Fuel pressure should be: 210 - 310 kPa (29.9 - 44.1 psi).
NOTE:  At constant engine loads the fuel pressure should be stable. At acceleration or during engine braking the fuel pressure may vary between
the maximum and minimum readings.
Disconnect Fuel Pressure Gauge
-
Connect the draining unit hose to the hose nipple on the door mirror (see black arrow in illustration).
-
Stan draining unit.