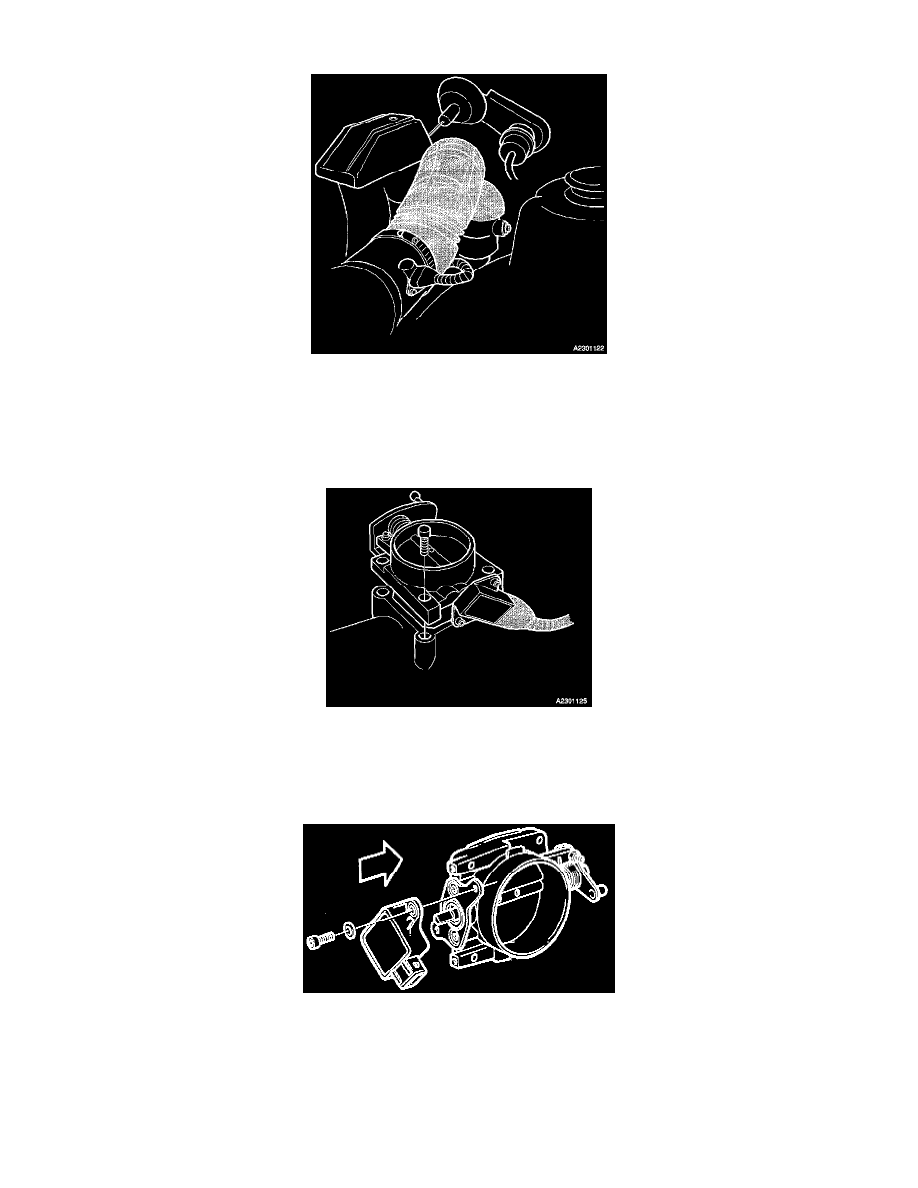 Throttle Body: Service and Repair
Removing Fresh Air Intake
Remove:
-
throttle pulley cover.
-
fresh air intake between air cleaner (ACL) and throttle body (TB).
-
link between throttle pulley and throttle body.
Removing Throttle Body
Remove:
-
connector from throttle position (TP) sensor.
-
throttle body from intake manifold.
Installing Throttle Position Sensor 
-
Move throttle position sensor to new throttle body.
-
Install a new gasket on the throttle body.
NOTE:  The throttle position sensor is not adjustable.