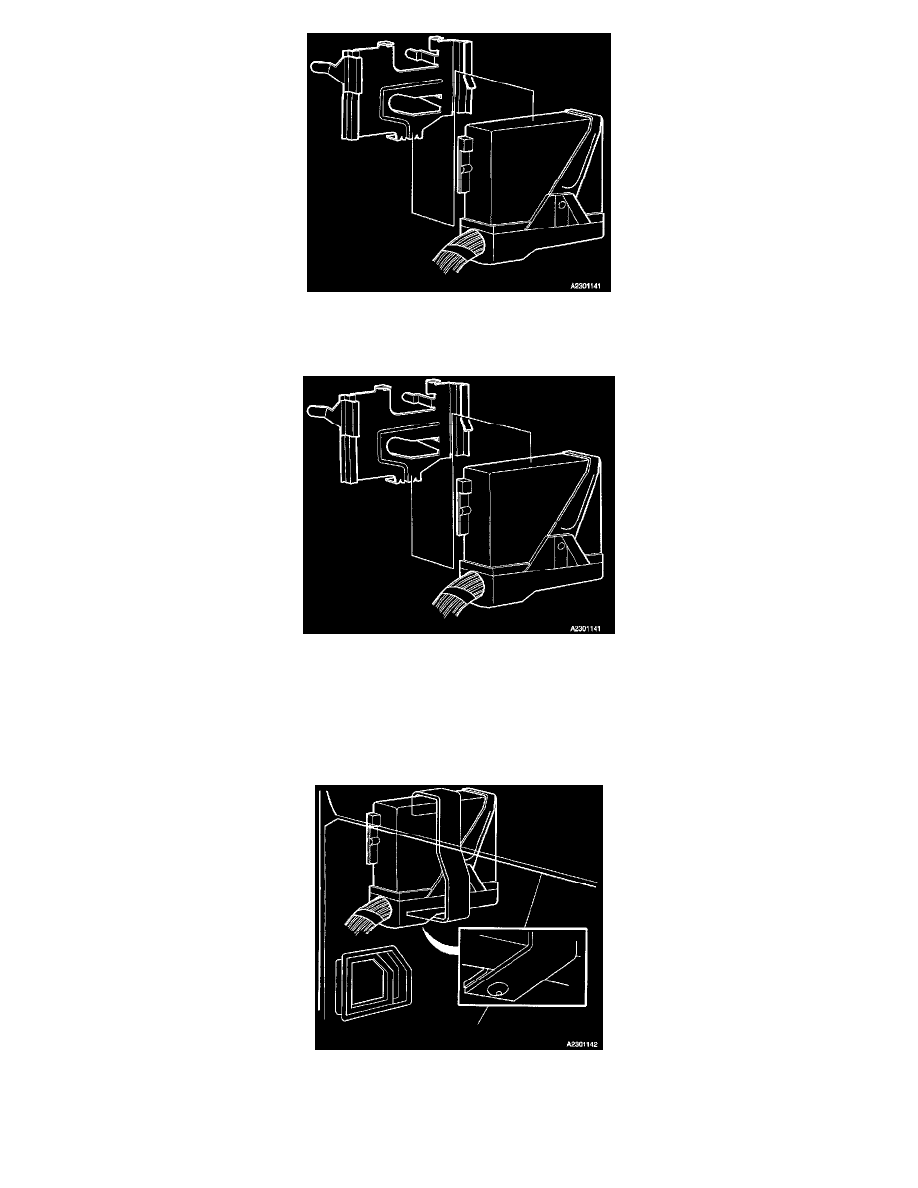 Removing
-
Remove the control module from the bracket. Pull engine control module straight down.
-
Disconnect engine control module connector.
Installing
-
Inspect connector pins and sockets for damage.
-
Connect new engine control module connector.
-
Install engine control module in bracket.
-
Switch on ignition.
-
Read off any diagnostic trouble codes.
-
Erase diagnostic trouble codes and reset adaptive functions.
Installing Locking Strip
CAUTION:  Before reinstalling locking strip, make sure that the car has been repaired and no faults persist.
-
Fold over the locking strip as illustrated and tighten the security screw (P/N 1334099-7) so that its head breaks off.