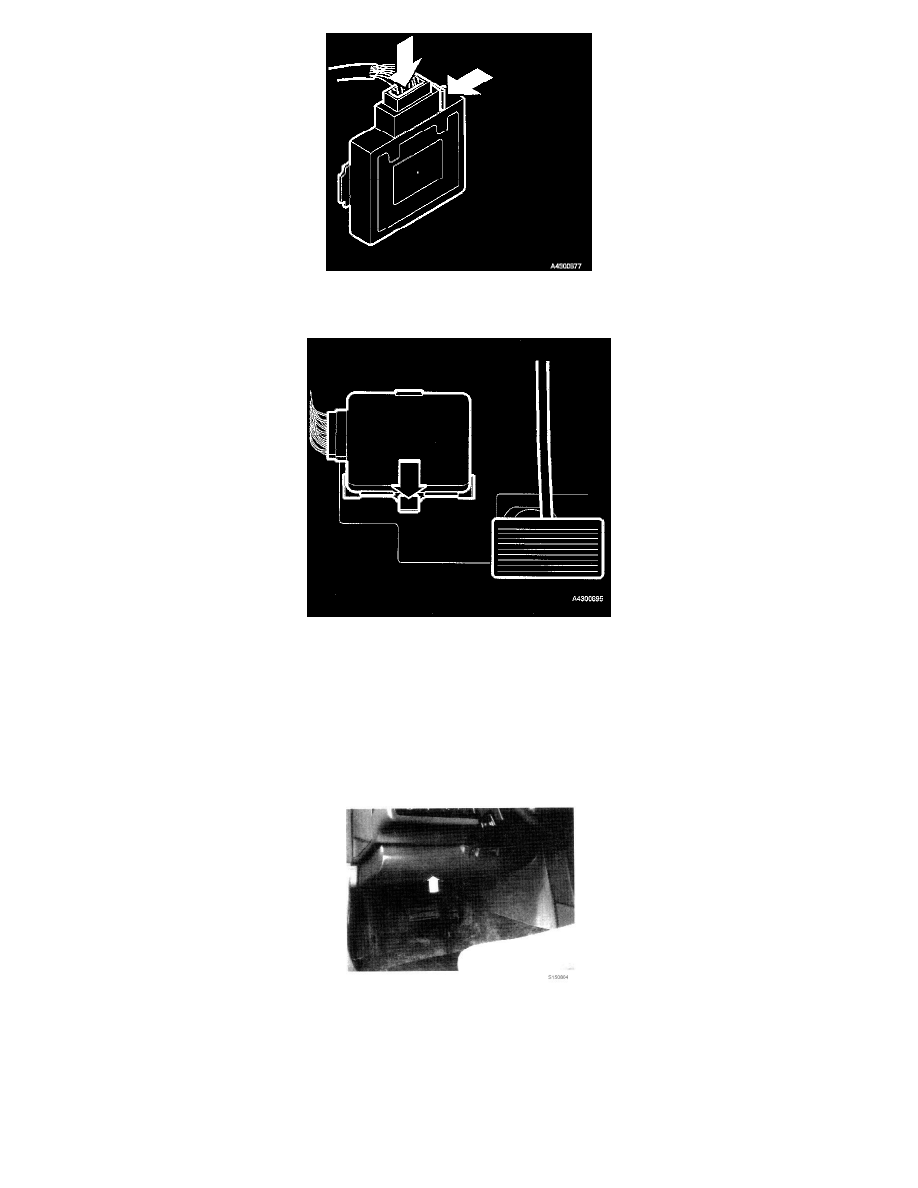 4. Connect the connector to the new control module.
Ensure that connector lock tabs engage securely.
5. Install control module on bracket
Make sure that the locking tab on top of the bracket and the mounting on the lower edge engage the flange on the control module. The illustration
shows a left-hand drive installation.
NOTE:  Ensure that the cables are not taut
-
Preparation:
-
Ignition ON.
-
Read off and erase DTCs.
6. Install sound insulation panel.