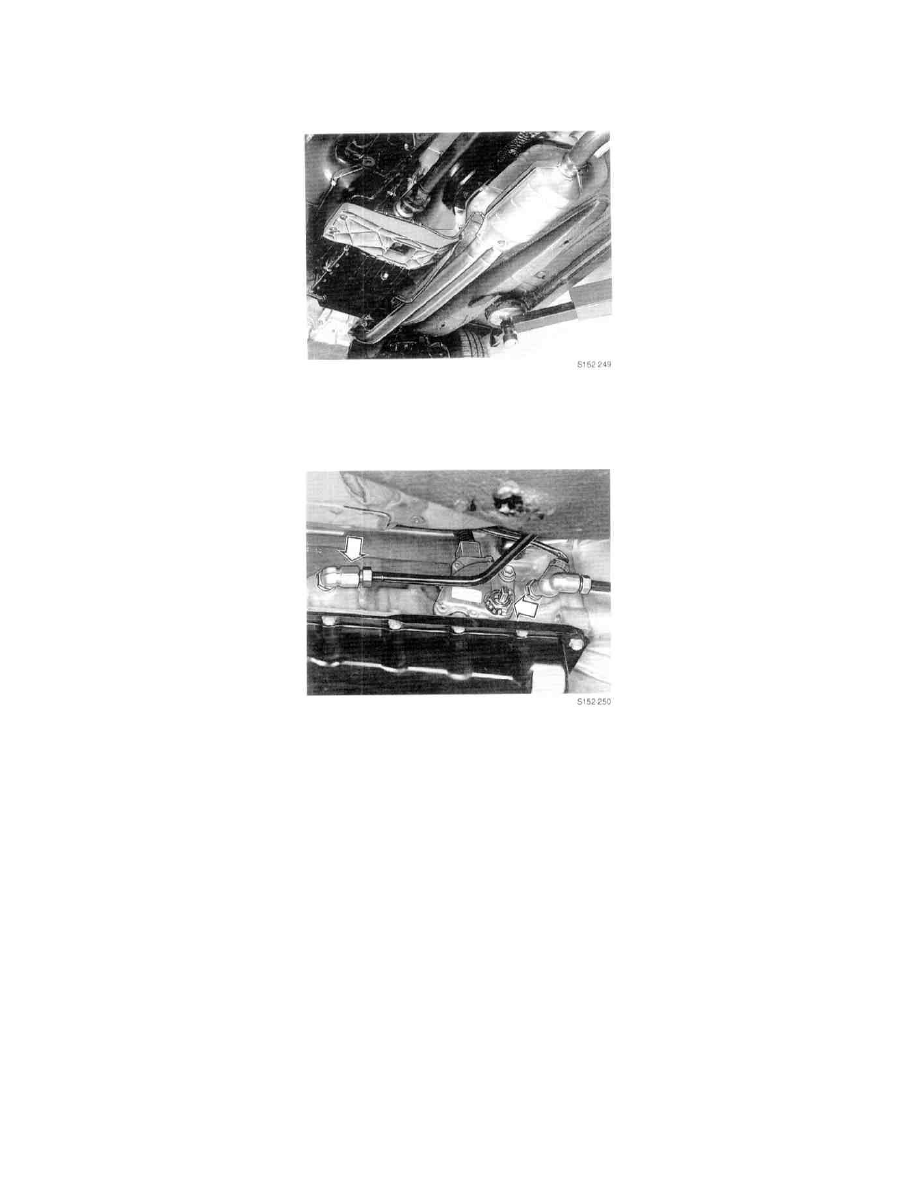 Transmission Temperature Sensor/Switch: Service and Repair
Fluid Temperature Sensor, Replacement 
-
Disconnect battery ground lead
-
Unclip HO2S lead from transmission member and oil pan and open HO2S connectors.
-
Remove front exhaust pipe.
-
Disconnect sensor connector and wiring Move sensor wiring to right-hand side.
-
Unscrew sensor from front oil pipe.
Installation 
-
Sensor is replaced complete with wiring and connector.
-
Lubricate sensor 0-ring with ATF fluid.
-
Install sensor and tighten to 10 Nm (7.5 ft lb).
-
Install connector.
-
Move wiring to left-hand side of transmission. Connect sensor connector and clip wiring in position.
-
Install exhaust gas pipe and HO2S lead and connect HO2S connectors
-
Reconnect battery ground leads and erase DTCs (if any).