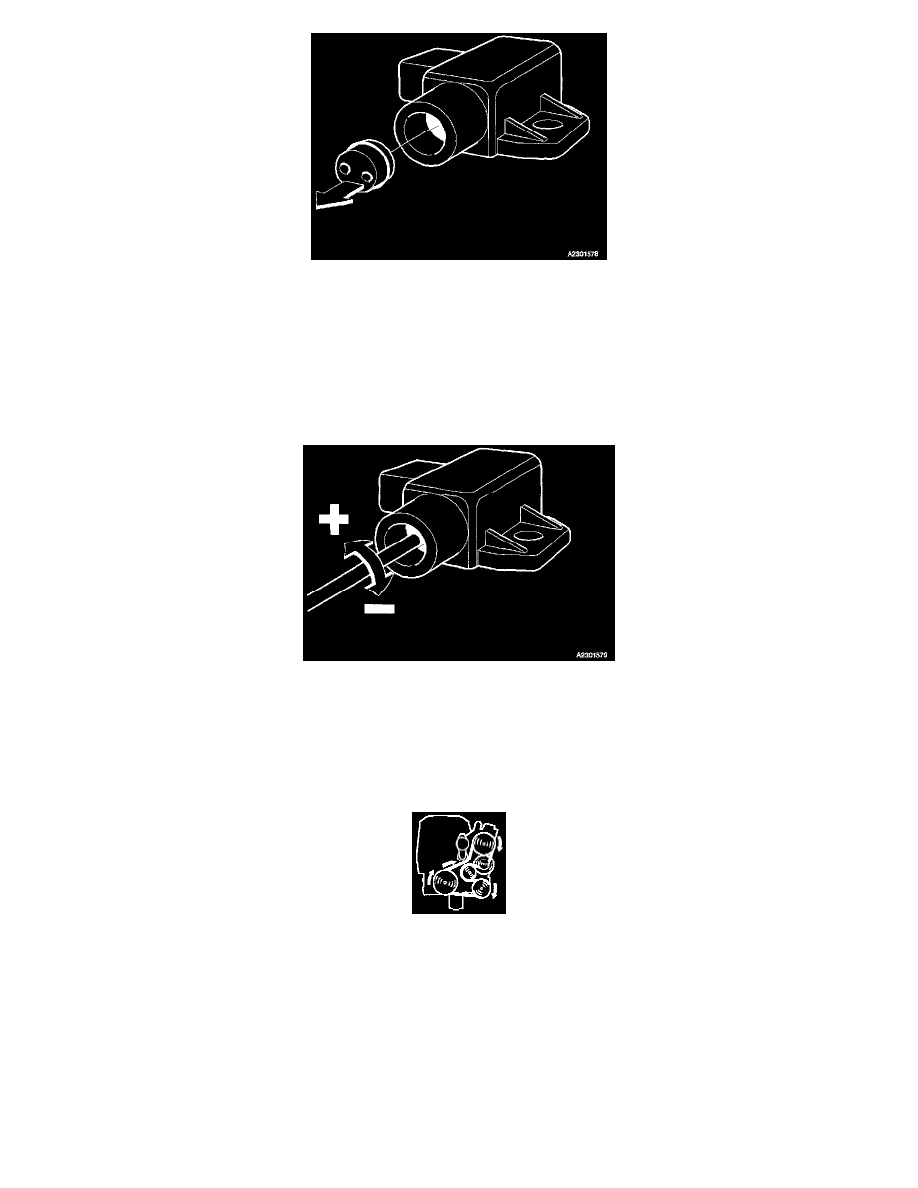 Adjusting CO Content
Do not adjust CO content until all possible fault causes have been checked and remedied.
-
Remove seal.
-
Switch off the engine
-
Drill two 2 mm (0.079 in) holes in the plug.
-
Pull out plug with circlip ring pliers.
-
Start the engine and idle it.
Adjust CO Content
-
Adjust CO content to 1%.
-
Turning adjustment screw:
-
clockwise reduces the CO content.
-
counter-clockwise increases CO content.
-
The adjustment range is 15 turns.
Checking Voltage
-
Adjust CO content to 1%.
-
Engine idling.
-
Go into scrolling values.
-
Read off CO potentiometer value. Diagnostic trouble code EFI-211 will be stored after 20 seconds if this value exceeds 4.8 Volts or is below 0.2
Volts. This indicates that the engine is faulty.