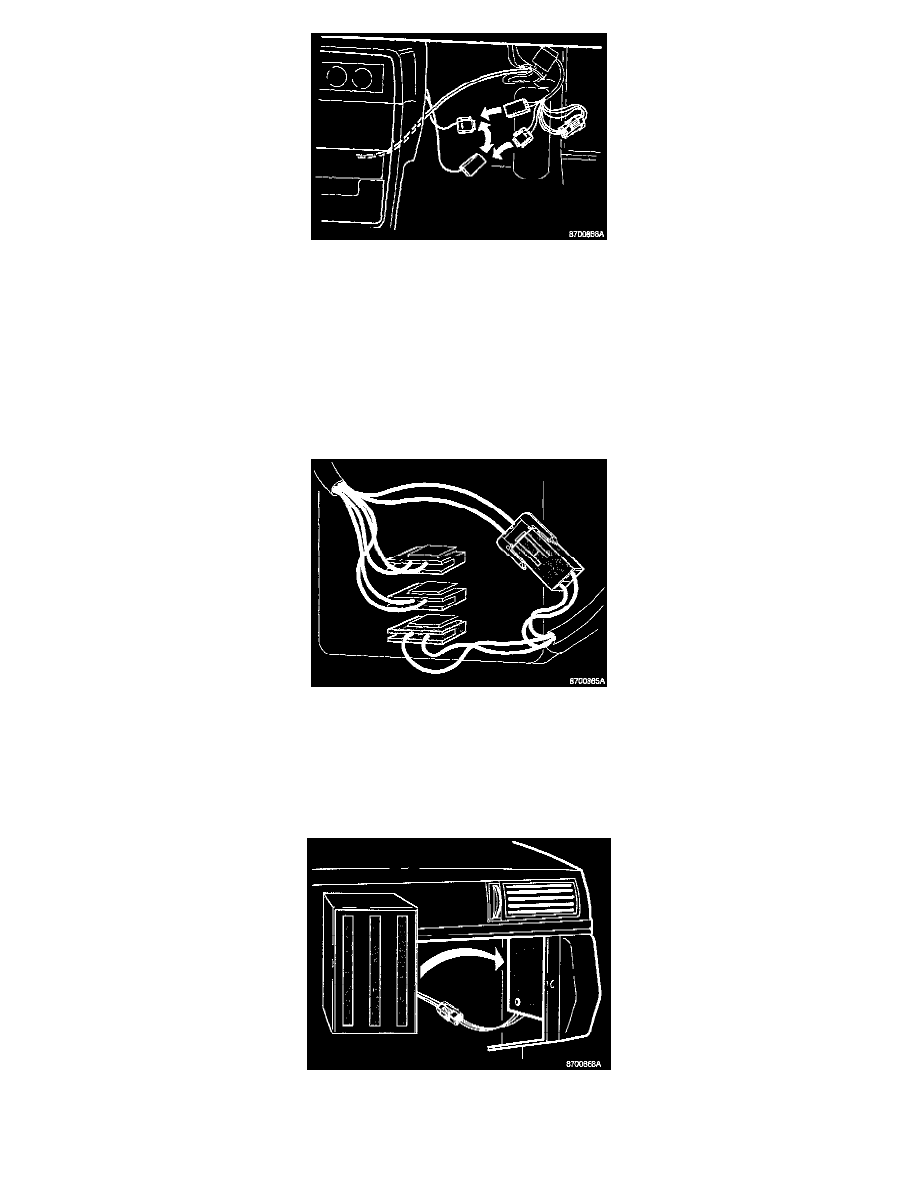 B4
Install cables from relay to connector
-
Locate connector on cable between heater and dashboard (on side of centre console).
-
Separate connector and connect connector halves, from the new cable harness to the existing for each model year:
1991 model year:
-
Connect 4-pin connectors with 3 cables included in the kit cable harness, to existing connectors.
1992-94 model year (shown here):
-
Connect 2-pin connectors, included in the cable harness kit to existing connectors.
-
Connect the two open connectors to each other.
B5
Removal of connectors from blower motor resistor
-
Remove the bottom connector from the blower resistor.
B6
Connection of new connector in blower motor resistor and cable harness
-
Connect 2-pin cable harness connectors between the detached connector and the bottom terminal on the blower resistor.
Installing control module from kit
B7