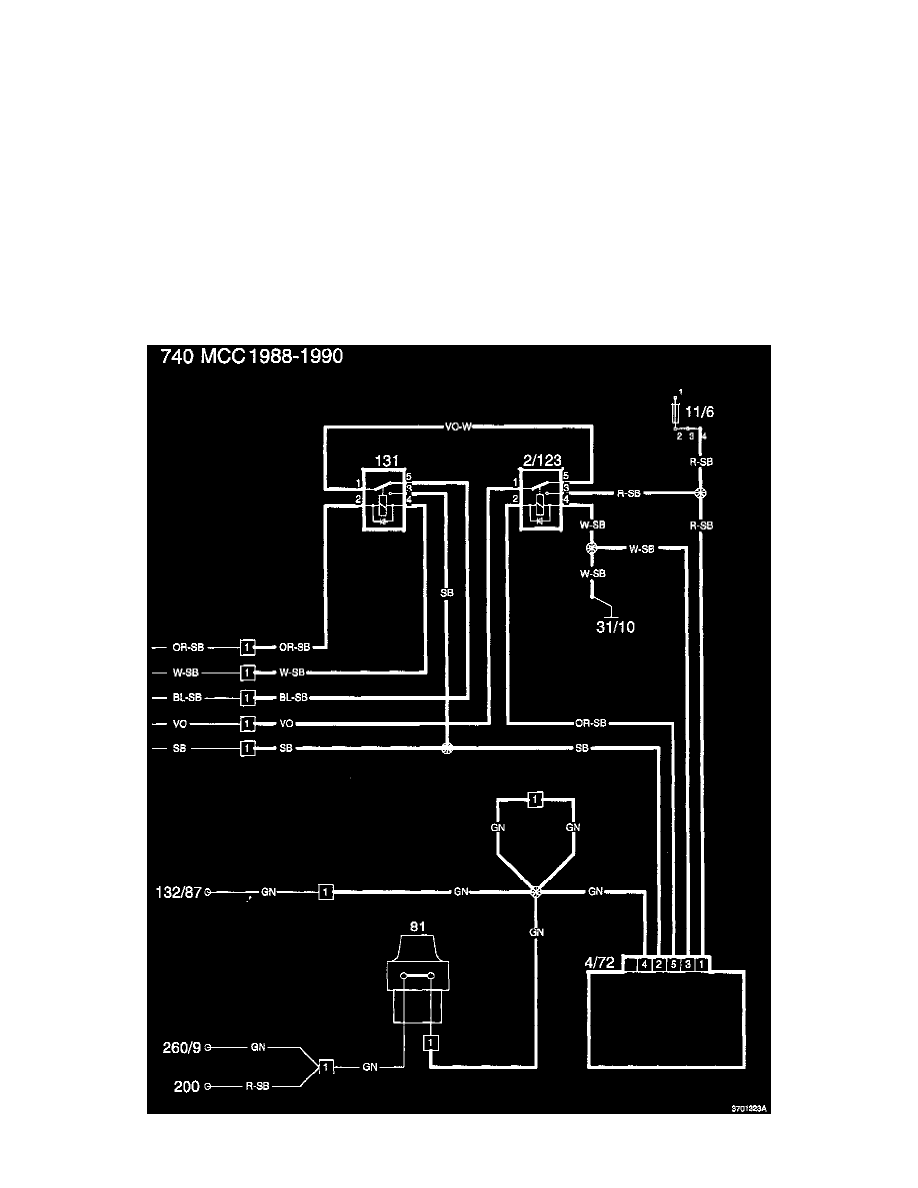 G9
Securing control module and cables
Install relay
-
Install clip 1277898 on relay.
-
Secure relay on the metal bracket in front of the vacuum tank.
G10
Finishing off
-
Reinstall all components removed.
-
Reset the clock and enter the anti-theft radio code if required.
G11
Information to Car Owner
-
Carry out operations at the end of this service bulletin.
Diagram Wiring Images
740 MCC 1988-1990