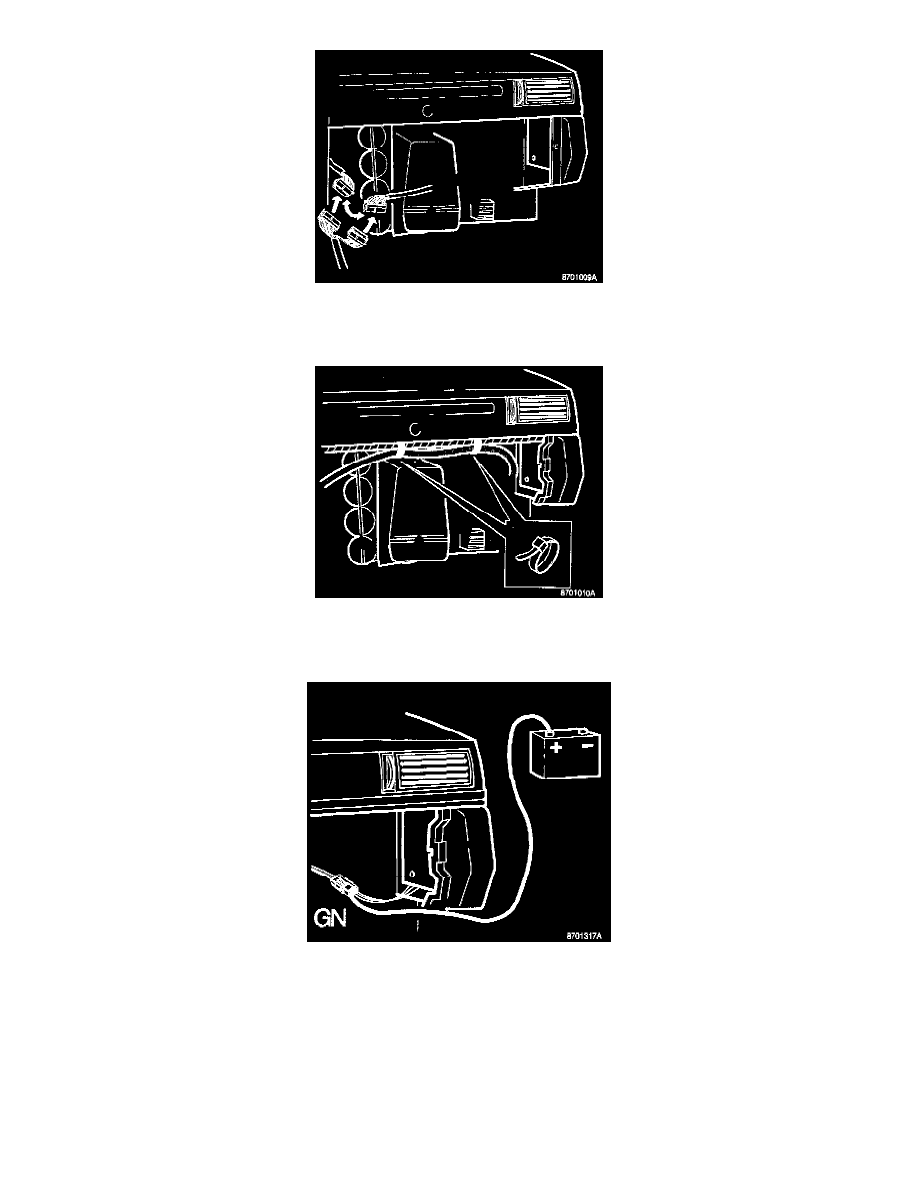 E8
Connection of 10-pin contact
-
Separate the halves of the 10-pin connector at the centre console and install the 10-pin connectors from the new cables.
E9
Fastening cables
-
Attach the cable harness to the defroster duct above the glove compartment using a cable tie.
Function verification and information
E10
Check airing cycle is working
-
Connect battery lead and start car.
-
Turn on A/C system to start compressor.
The A/C system starts if the temperature exceeds approx. 7°C (45°F).
-
Make up a cable (about 2 meters (6 ft.) in length) to connect battery positive terminal to control module connector. Connect to green cable, connector
terminal 6, for at least 30 seconds while compressor is operating.
-
Turn off engine.