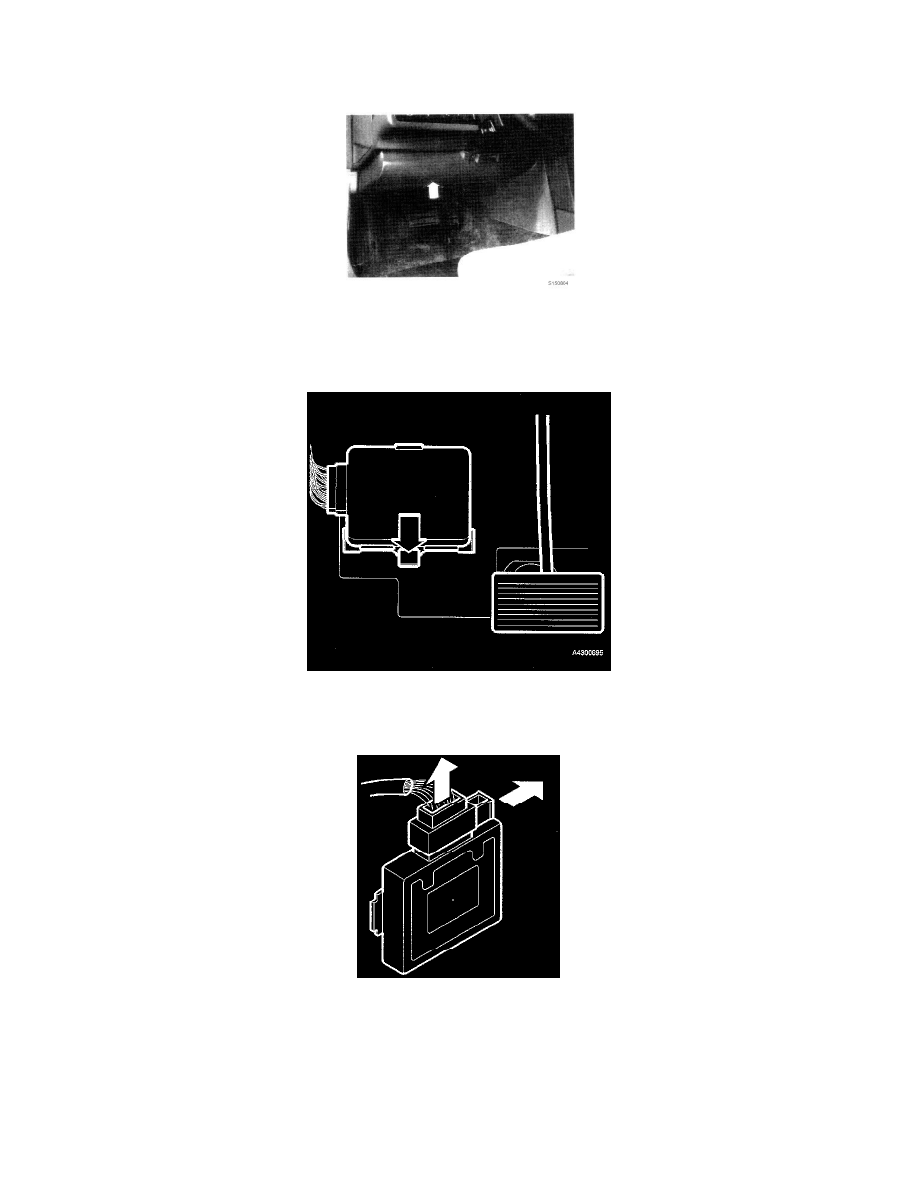 Control Module: Service and Repair
IMPORTANT:  When transferring the Transmission Control Module (TCM) between different cars be sure to make a note of any Diagnostic Trouble
Codes (DTCs) before removing the TCM from the car.
1. Turn off the ignition before removing the TCM from the car. Remove soundproofing panel under instrument panel on driver's side.
NOTE:  Always check that the pins and sockets in the control module and its connector are not damaged and that they have not been pushed out of
position. Damaged or loose pins or sockets can cause a malfunction.
2. Remove TCM
Press striker plate on bracket. The illustration shows the location of the TCM on left-hand drive cars. On right-hand drive cars the TCM is located
on the pedal mounting.
3. Remove the connector.
Remove connector by pulling out the catch. Then carefully free the connector from the control module.
Check that cable connections to the connector are OK.
Check the control module connector.