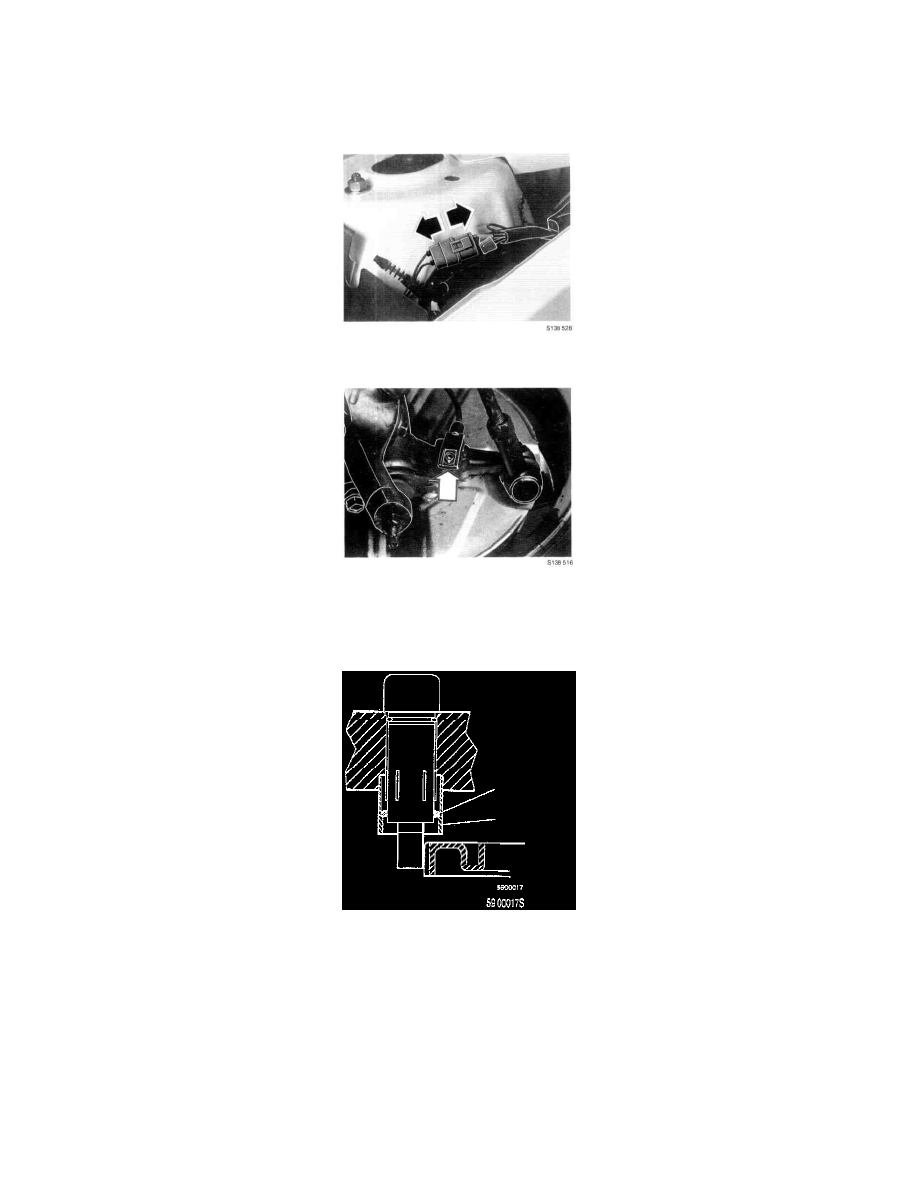 Wheel Speed Sensor: Service and Repair
Front ABS Sensors, Replacement
REMOVAL
1. Remove sensor
2. Find sensor cable, and follow it to the wheel housing tower. Undo connectors.
3. Pull leads out through wheelhouse, and remove them from their clips.
4. Remove sensor from strut
INSTALLATION
1. Check O-ring in sensor cover
2. Check that O-ring is sitting correctly when installing sensor; if sitting wrongly, spacing between the sensor and pulse wheel will be wrong, leading
to faults in the ABS-system.
3. Install sensor
4. Lubricate sensor with a little wheel bearing grease and fit it to strut.