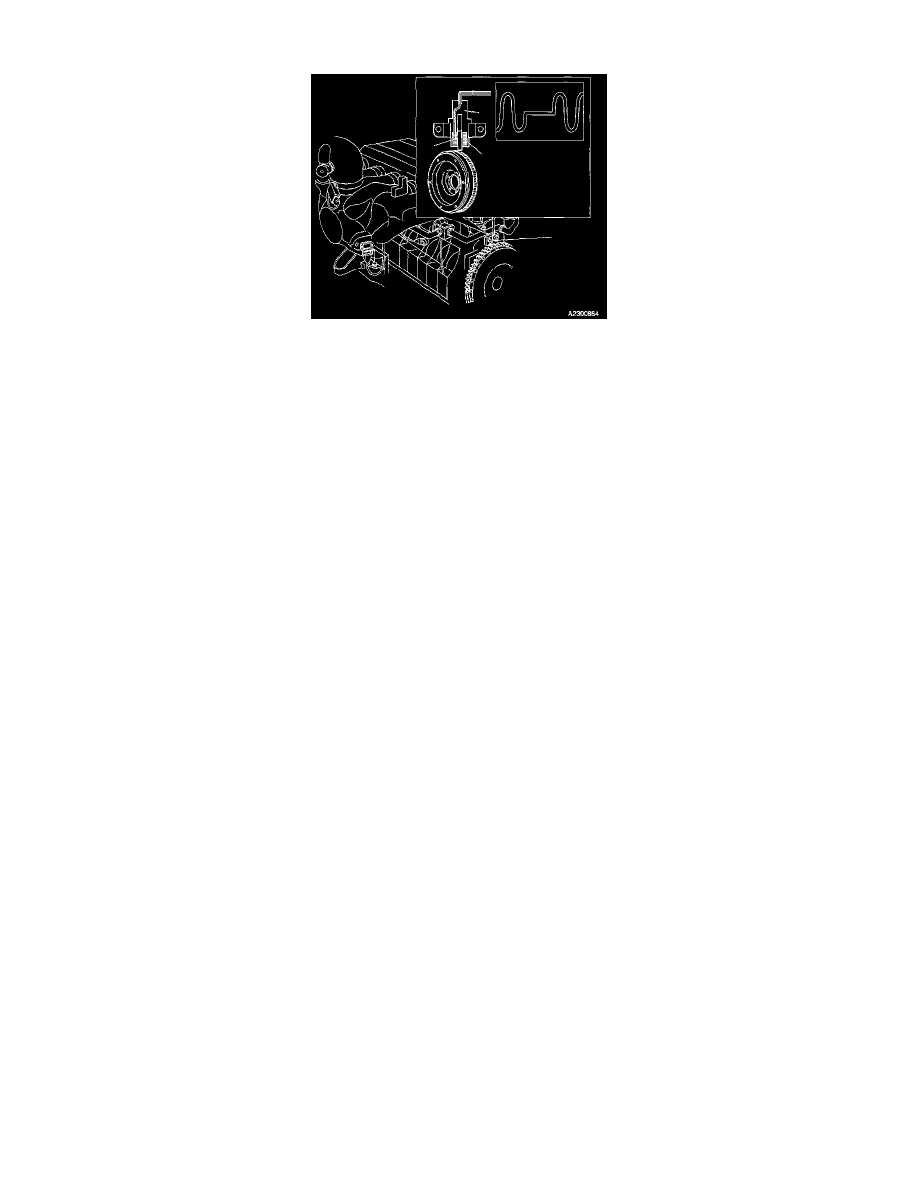 Engine Speed Sensor: Description and Operation
The periphery of the flywheel/carrier plate is provided with a series of holes. As it passes the engine speed (RPM) sensor each hole induces a voltage in
the coil. The passage of several holes generates an A/C signal the frequency of which is a function of the number of holes passing per second and the
voltage of which can vary between 0.1 V and 55 V AC, depending on engine speed and temperature. Voltage increases with engine speed. While
frequency also increases with engine speed. The engine control module (ECM) determines crankshaft speed by recording voltage pulses.
At 90° TDC for cylinder 1 there is a longer hole. When this longer gap passes the engine speed sensor, voltage pulses stop and the engine control module
can calculate angular camshaft position.
The engine will stop if the signals from the sensor to the engine control module cease.
The sensor consists of the following components:
^
housing (1)
^
permanent magnet (2)
^
coil (3)