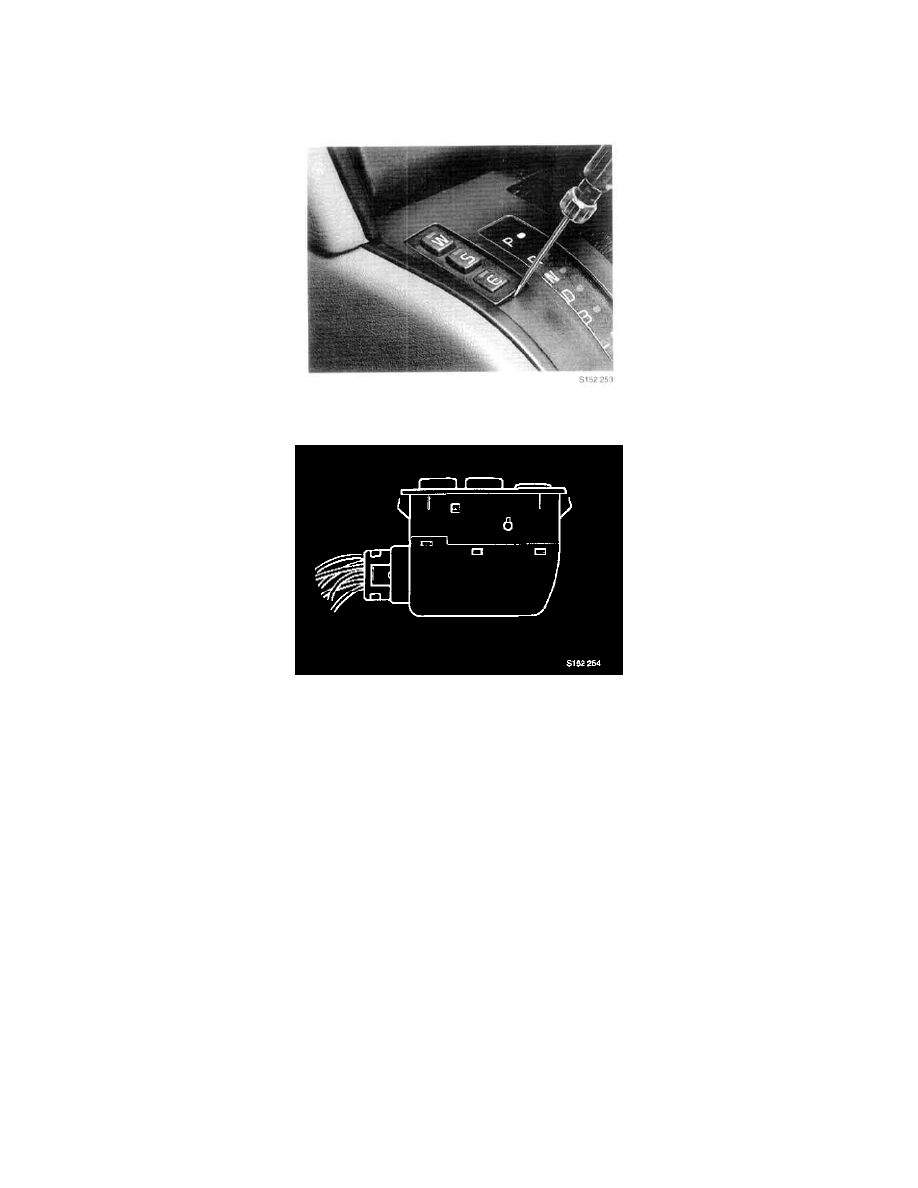 Transmission Mode Switch: Service and Repair
Driving Mode Selector, Replacement
-
Disconnect battery ground lead.
-
Remove driving mode selector Unit is mounted in panel by means of two snap catches, one on each short side. 
-
Pry out unit carefully by inserting screwdriver at mounting points. 
-
Disconnect selector connector.
-
Reconnect connector to new selector unit.
-
Install unit in panel.
-
Reconnect battery ground lead and erase DTCs (if any).