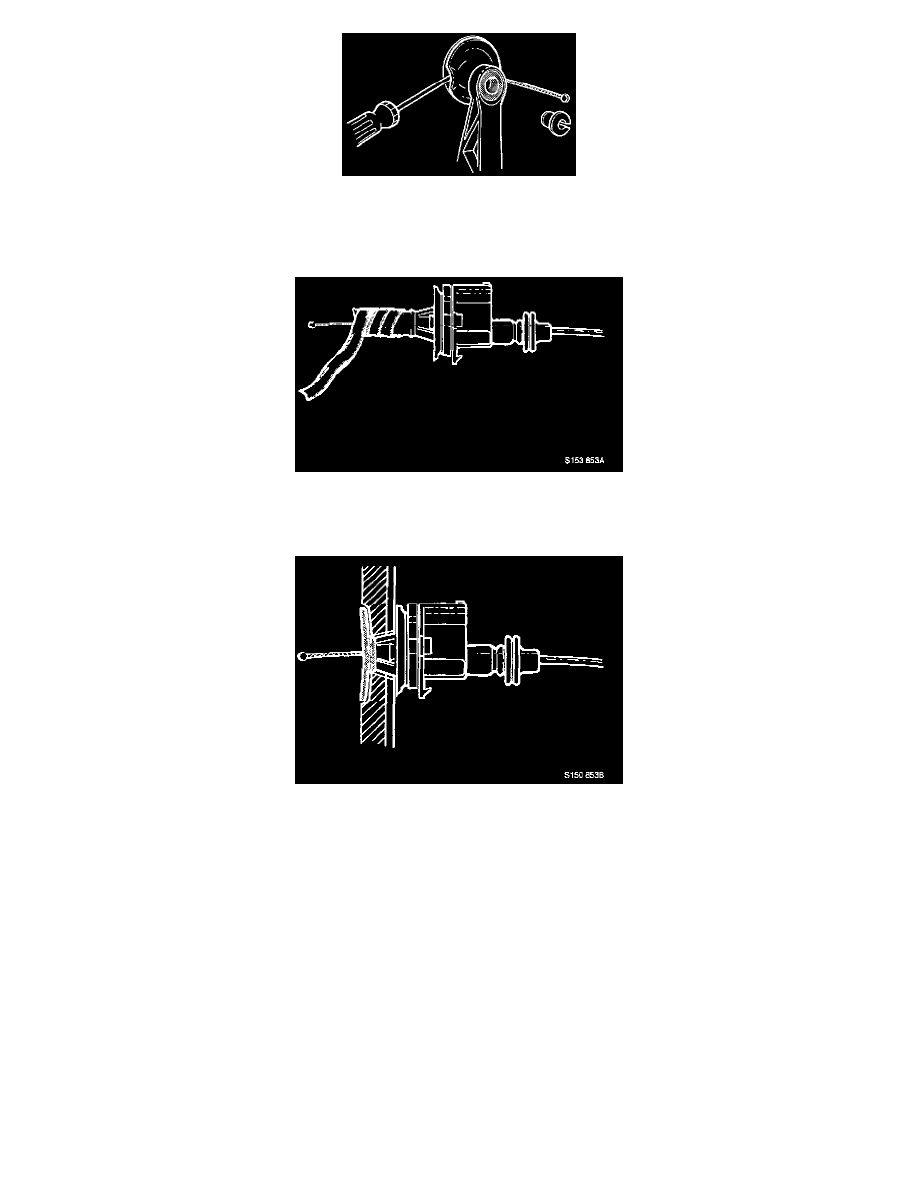 Fig. 5 Kickdown Switch Adjustment
-
Unhook cable from AR. 
-
Press out cable from inside of firewall with screwdriver to release locking tabs behind cable grommet.
-
Prepare cable grommet
-
Squeeze and wrap a few turns of electrical tape around grommet.
-
Cut tape about 4 inches from grommet.
Installation 
-
Install cable with kickdown switch terminal pins facing straight.
-
Ensure that cable tags grip inside of firewall panel securely.
-
Pull off tape around grommet and check that grommet is seated against soundproofing on panel. 
-
Ensure that rubber stop is in place in AP lug.
-
Hook cable and retainer onto AP, ensuring that ball on cable end is seated in bottom of retainer.