< PREV PAGE
NEXT PAGE >
XC60 AWD L6-3.2L VIN 94 B6324S4 (2011)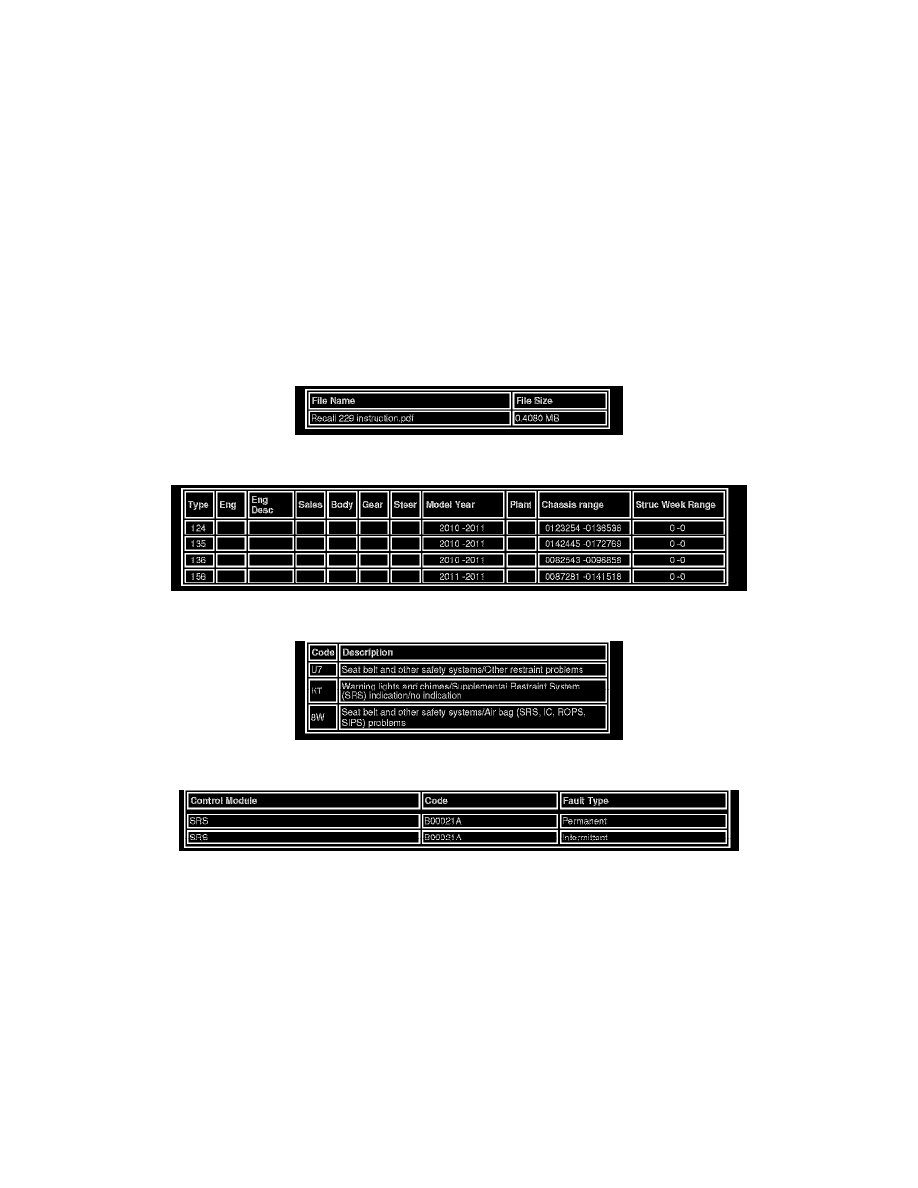 Air Bag Harness: All Technical Service Bulletins
Recall 229 - Air Bag Clockspring Connector
Title Recall 229: SRS clockspring connector
Ref No US22855.5.5 en-GB
Issure -
Partner 3 US 7510 VOLVO CARS NORTH AMERICA
Func Group 64129
Func Desc miscellaneous
Status Released
Status Date 2010-10-25
Issue Date 2010-10-25
Reference
Attachment
Vehicle Type
CSC
DTC
Text
NOTE:
This document supersedes the previous version dated October 5, 2010. Changes to this document are:
- Chassis numbers for 156 (XC60) were incorrectly listed as 135000-141519. This has been corrected in the header.
- Added statement in regards to cars being manually marked in QW90
Volvo Cars of North America LLC (Volvo) has decided to conduct a voluntary safety recall on certain model year 2010 - 2011 S80, V70, XC70 and
certain 2011 XC60 vehicles. Volvo has identified that there may be an intermittent fault in the clockspring wiring connector for the Supplemental
Restraint System (SRS). If this condition occurs the SRS lamp will be permanently lit and the message "AIRBAG SYSTEM SERVICE REQUIRED"
will be displayed in the Drivers Information Module (DIM).
< PREV PAGE
NEXT PAGE >