Computers/Controls - CEM Download Interrupt Recovery|Page 2264 >
< Diagram Information and Instructions|Page 2255
XC60 FWD L6-3.2L VIN 94 B6324S4 (2011)
Engine Control Module
Component Information
Technical Service Bulletins
All Technical Service Bulletins for Engine Control Module:
TJ14902
Nov
10
Computers/Controls - CEM Download Interrupt Recovery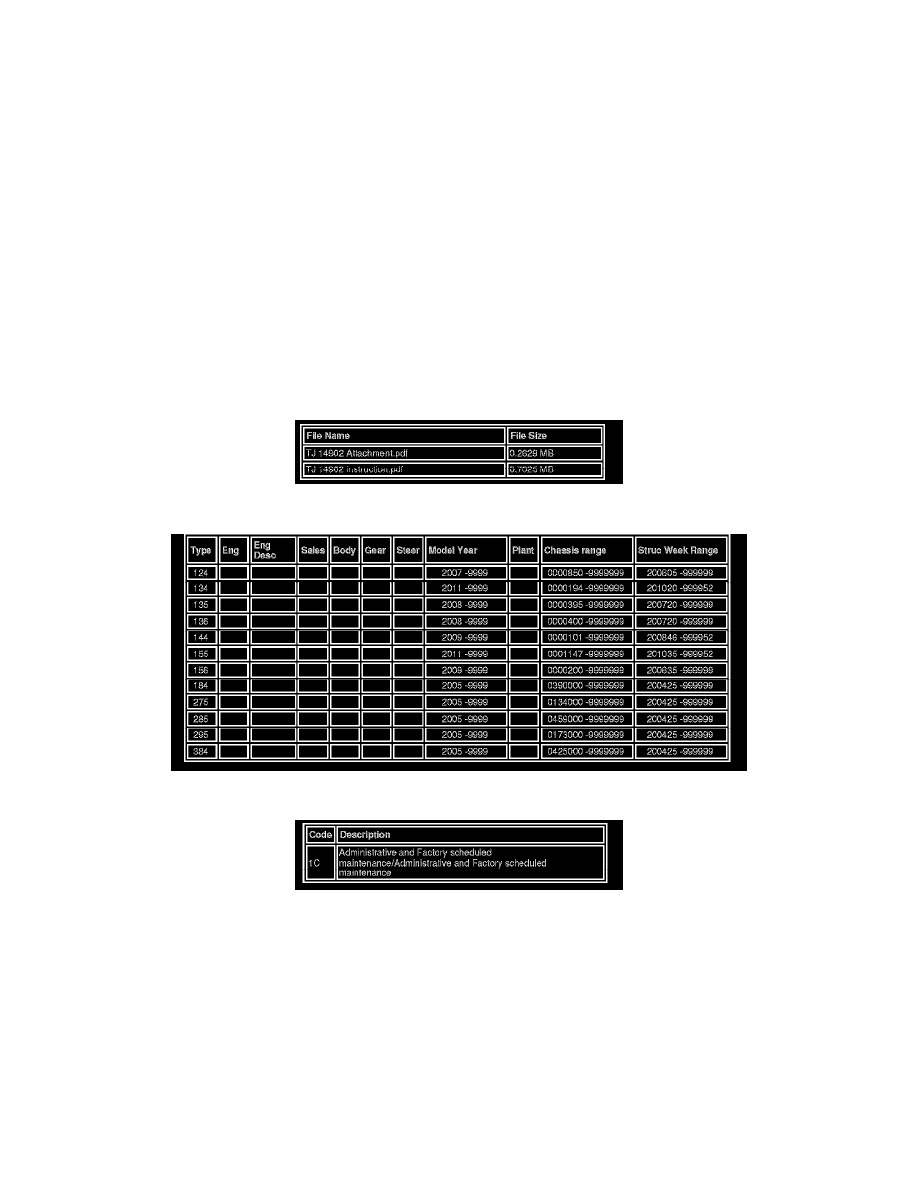 Engine Control Module: All Technical Service Bulletins
Computers/Controls - CEM Download Interrupt Recovery
TIE - Technical Journal
Title CEM Recovery - Interrupt of SW download.
Ref No US14902.6.0 en-GB
Issuer -
Partner 3 US 7510 Volvo Cars North America
Func Group 3723
Func Desc electric distribution box; electric dist
Status Released
Status Date 2010-11-23
Issue Date 2010-11-19
Reference
Attachment
Vehicle Type
CSC
DTC
Text
CSC = Customer Symptom Code
CEM = Central electronics Module
If using a printed copy of this document, always check for the latest online version.
DESCRIPTION:
We have received reports where the software download has been interrupted and it is not possible to download the CEM.
Engine Control Module
Component Information
Technical Service Bulletins
All Technical Service Bulletins for Engine Control Module:
TJ14902
Nov
10
Computers/Controls - CEM Download Interrupt Recovery
Computers/Controls - CEM Download Interrupt Recovery|Page 2264 >
< Diagram Information and Instructions|Page 2255