NEXT PAGE >
< PREV PAGE
XC60 FWD L6-3.2L VIN 94 B6324S4 (2011)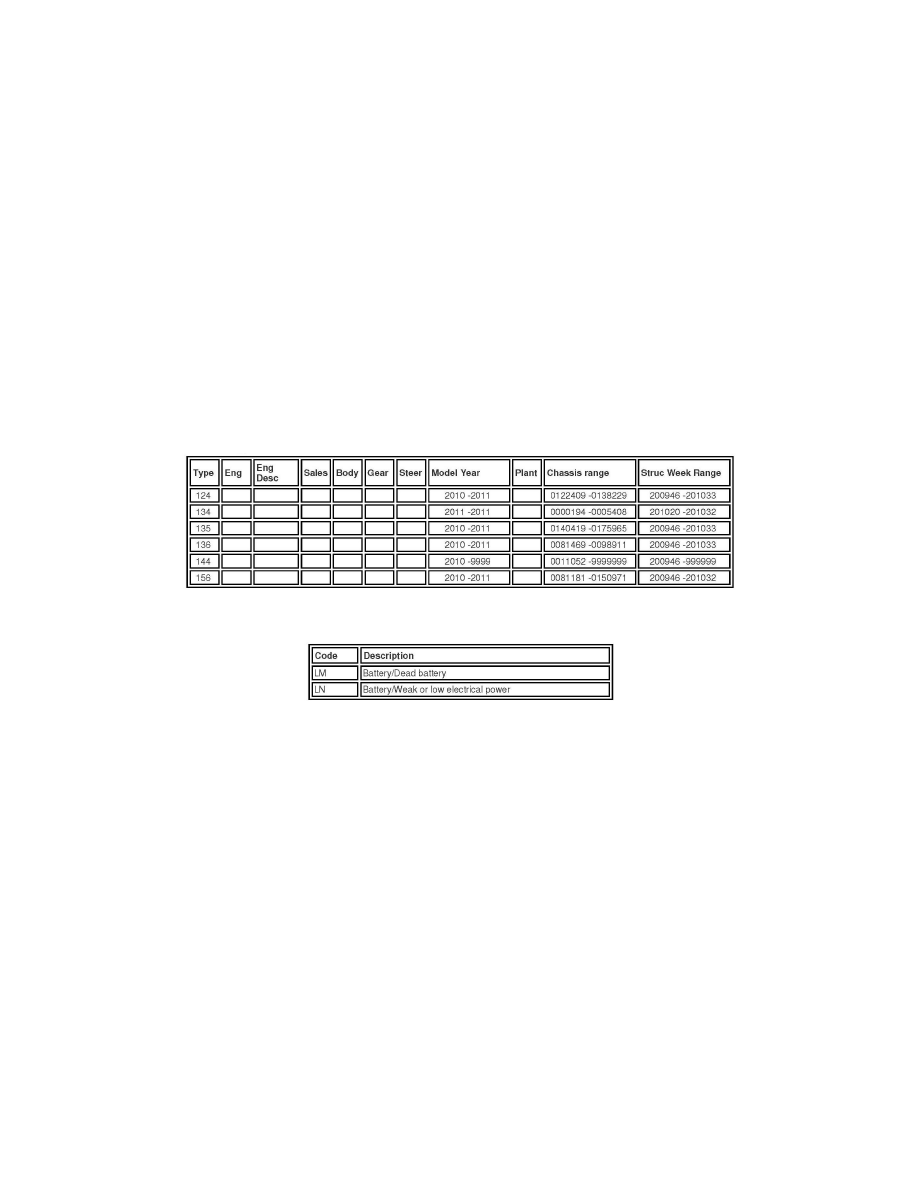 Central Control Module: All Technical Service Bulletins
Electrical - Weak Battery After Parked For Long Periods
TIE Technical Journal
Title Too high quiescent current may drain the battery 
Ref No US23515.50 en-GB
Issuer -
Partner 3 US 7510 Volvo Cars North America
Func Group 3723
Func Desc electric distribution box; electric dist
Status Released
Status Date 2010-10-08
Reference
Attachment
Vehicle Type
CSC
DTC
Text
CSC= Customer Symptom Code
If using a printed copy of this document, always check for the latest online version.
DESCRIPTION:
Customers may report that the battery is weak or has low electrical power after the car has been parked for longer periods.
A software bug in CEM (Central Electronics Module) has been identified in the chassis numbers listed in the header. The SW bug may keep one of the
internal CEM relays alive after the car has been turned off and locked.
PRODUCT MODIFICATION:
A new software has been developed and introduced in production from structure week 201032.
SERVICE:
In case of a customer complaint please perform a CEM Upgrade.
NEXT PAGE >
< PREV PAGE