NEXT PAGE >
< PREV PAGE
XC60 FWD L6-3.2L VIN 94 B6324S4 (2011)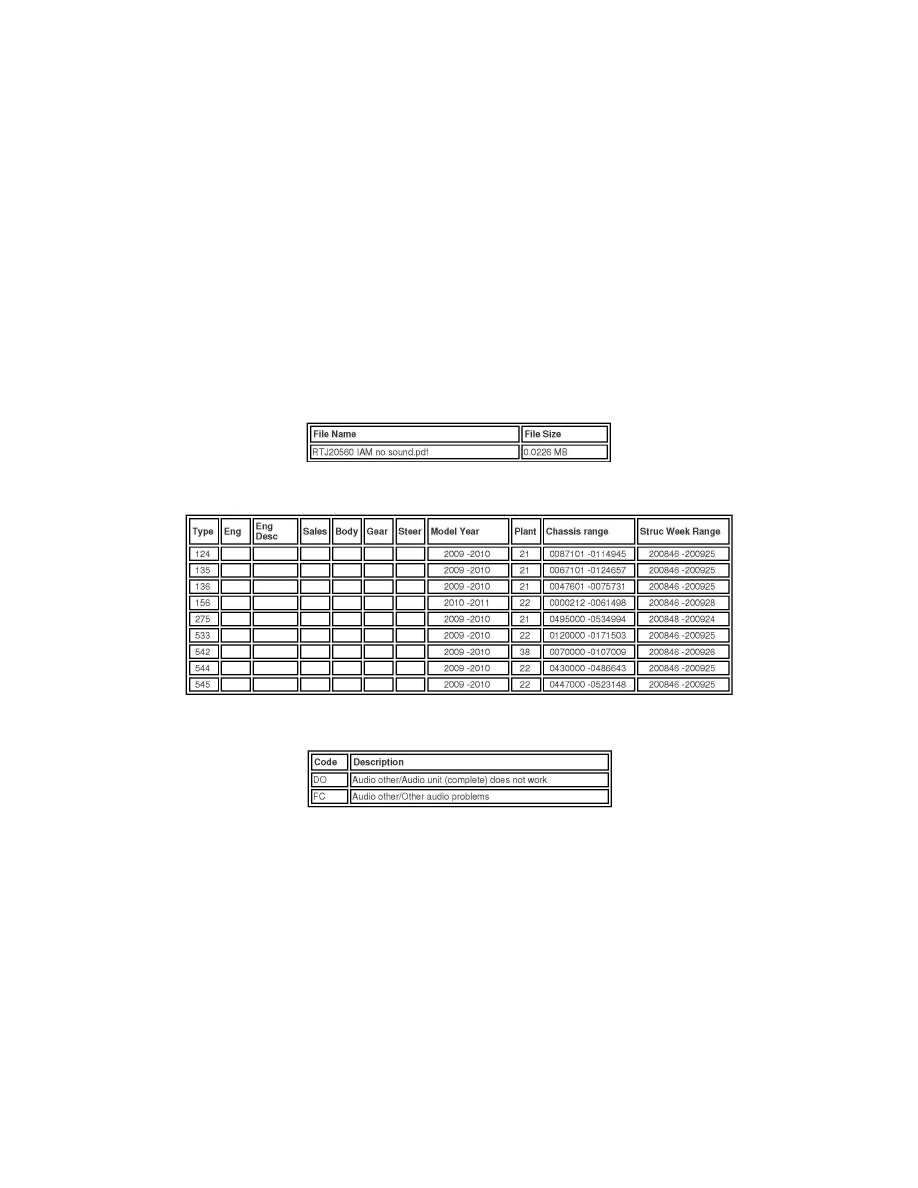 Entertainment System Control Module: All Technical Service Bulletins
Infotainment Sys. - Intermittent NO Sound After Start-Up
Title Intermittently no sound from infotainment system after start-up 
Ref No US20560.3.2 en-GB
Issuer - 
Partner 3 US 7510 Volvo Cars North America
Func Group 3900
Func Desc media, navigation and communication
Status Released
Status Date 2011-03-03
Issue Date 2011-03-03
Reference
Attachment
Vehicle Type
CSC
DTC
Text
CSC = Customer symptom code
This RTJ supercedes the old one dated 2009-04-30. Changes to this document are:
-Updated vehicle chassis breaks and structure week range.
DESCRIPTION:
Reports have been received stating that intermittently there is no sound from the infotainment system after start-up. This is valid for all sound sources.
Changing sound sources and volume setting etc is correctly displayed in the ICM (Infotainment Control Module). Switching the ignition off and then on
will bring the Infotainment system back to normal operation again.
PRODUCT MODIFICATION:
Analysis has shown that the root cause is related to a SW-bug in the IAM (Integrated Audio Module) software (SW). Improved IAM SW has been
NEXT PAGE >
< PREV PAGE