NEXT PAGE >
< PREV PAGE
XC60 FWD L6-3.2L VIN 94 B6324S4 (2011)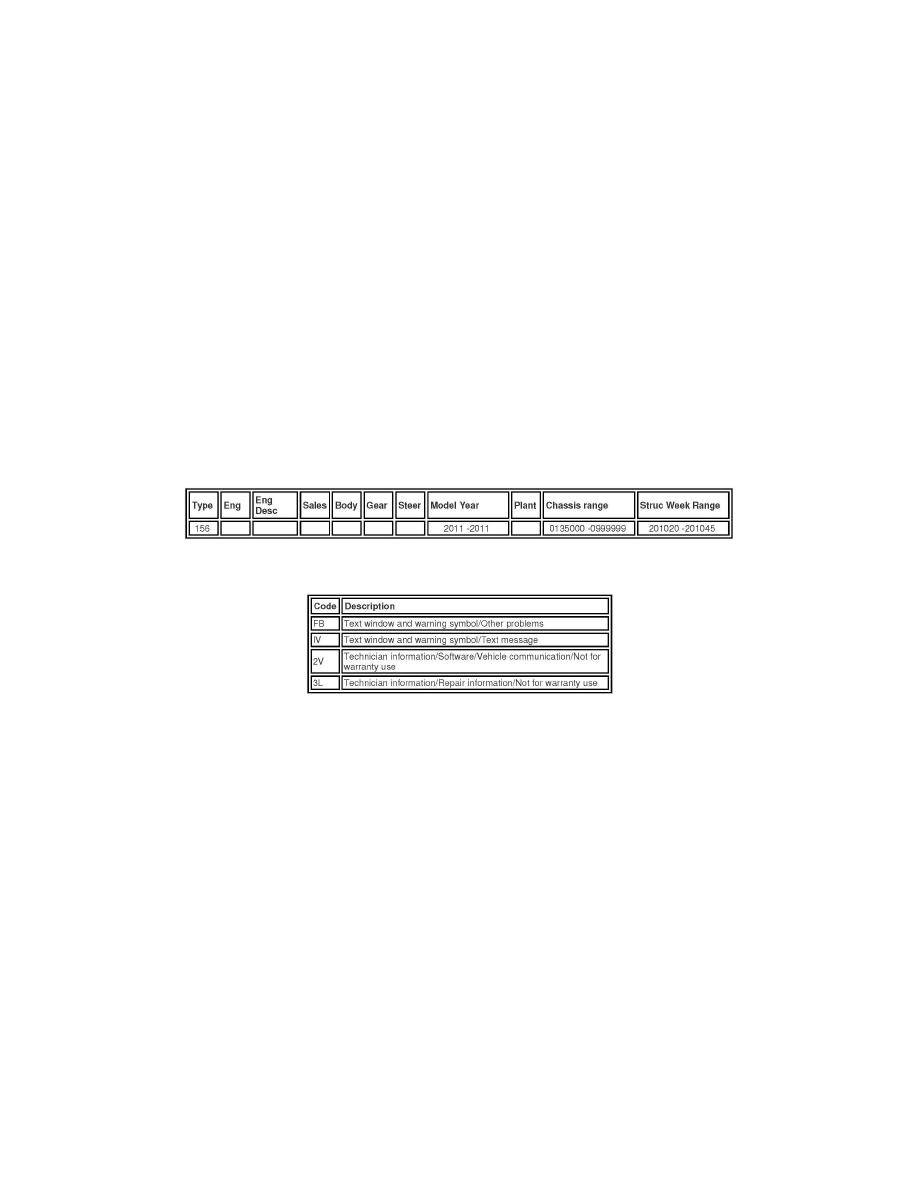 Power Distribution Module: All Technical Service Bulletins
Infotainment Sys- Software Update For New Infotainment
TIE Technical Journal
Title XC60 MY2011, new method for changing language in DIM and ICM 
Ref No US23442 1.1 en-GB
Issuer -
Partner 3 US 7510 Volvo Cars North America
Func Group 3811
Func Desc combined instrument, complete
Status Released
Status Date 2010-10-04
Issue Date 2010-10-04
Reference
Attachment
Vehicle Type
CSC
DTC
Text
CSC = Customer Symptom code
This document supercedes the previous one dated 9-29-2010. Changes to this document are:
Warranty statement added and VSTG operation removed.
If using a printed copy of this document, always check for the latest online version.
DESCRIPTION: Due to a system change a new method is needed to change language in DIM (Driver Information Module) and ICM (Infotainment
Control Module) for XC60 MY2011. This will only apply for XC60 with structure weeks 2010w20 to 2010w45.
PRODUCT MODIFICATION: A new infotainment system will be introduced in XC60 structure week 2010w46.
SERVICE: Download the applicable language application. After the language application has been confirmed order and download an ICM upgrade P/N
31268488.
THIS SHALL NOT BE USED FOR WARRANTY
NEXT PAGE >
< PREV PAGE