NEXT PAGE >
< PREV PAGE
XC60 FWD L6-3.2L VIN 94 B6324S4 (2011)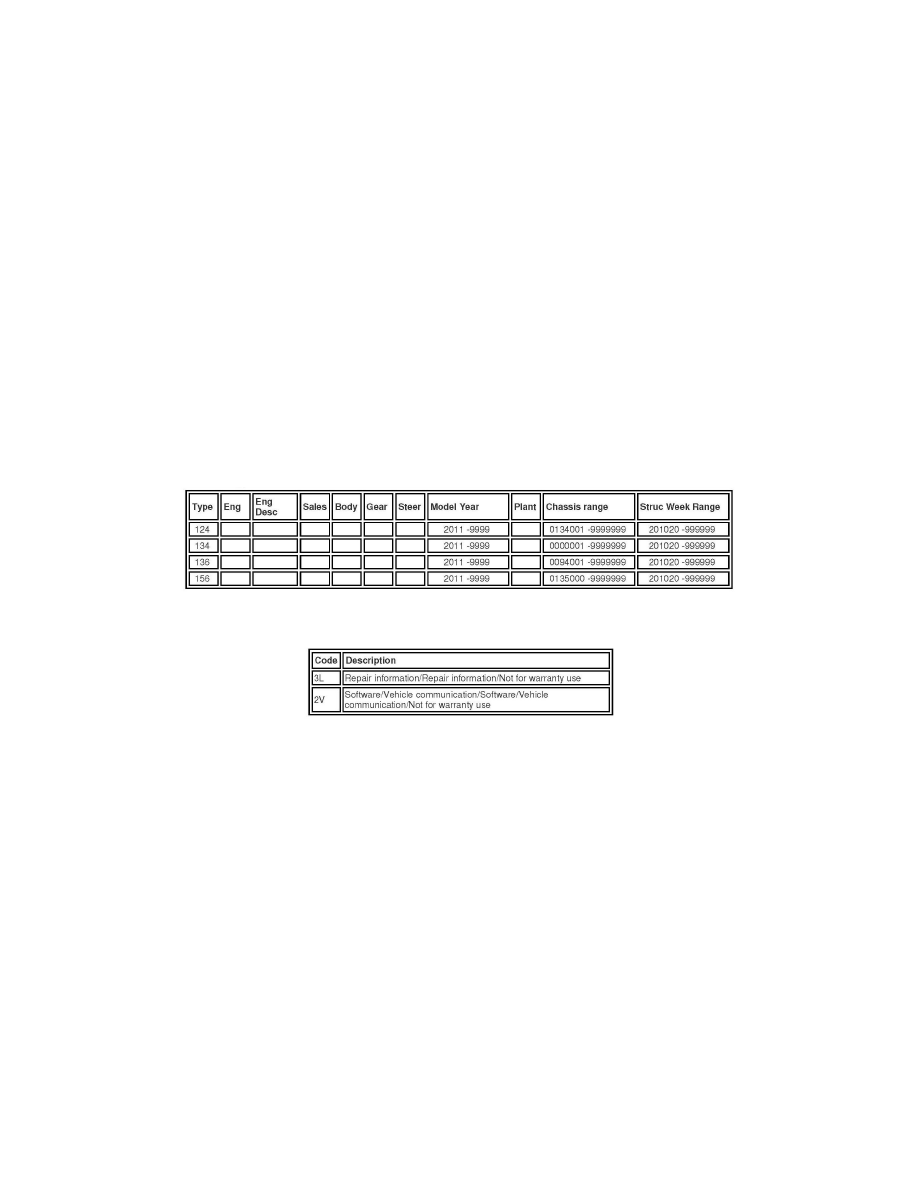 Battery Control Module: Technical Service Bulletins
Computers/Battery - Software Download Problems
TIE Technical Journal
Title All New S60 Incorrect power supply connection causing SWDL problems
Ref. No US23623.1.1 en-US
Issuer -
Partner 3 US 7510 Volvo Cars North America
Func Group 3728
Func Desc software
Status Released
Status Date 2010-09-27
Issue Date 2210-09-21
Reference
Attachment 
Vehicle Type
CSC
DTC
Text
CSC= Customer symptom code
If using a printed copy of this document, always check for the latest online version.
DESCRIPTION:
There have been reports of Software Download problems when the external power source has not been correctly connected on cars equipped with a BMS
(Battery Monitoring Sensor). In the US market BMS is used on all P3X vehicles with 6 cylinder engines starting structure week 201020 (MY 2011)
-
If the external power source has been connected directly to the Positive and Negative connectors on the battery it will effectively bypass the BMS.
The following issues can occur when the power supply is connected directly to the B+ and B- terminals of the battery.
1 - Sparks might occur which may ignite oxyhydrogen gas from the battery.
2 - Vehicles with a "battery monitoring sensor".
This sensor may send a faulty signal to the vehicle when an external power source has been connected directly on the Positive and Negative connectors
NEXT PAGE >
< PREV PAGE