Starting System - 'Key Error - Try Again' Mssg Displayed|Page 645 >
< Starter Relay|Locations
XC60 FWD L6-3.2L VIN 94 B6324S4 (2011)
Relays and Modules - Steering and Suspension
Relays and Modules - Steering
Steering Column Control Module
Component Information
Technical Service Bulletins
Customer Interest for Steering Column Control Module:
TJ23086
Jun
10
Starting System - 'Key Error - Try Again' Mssg Displayed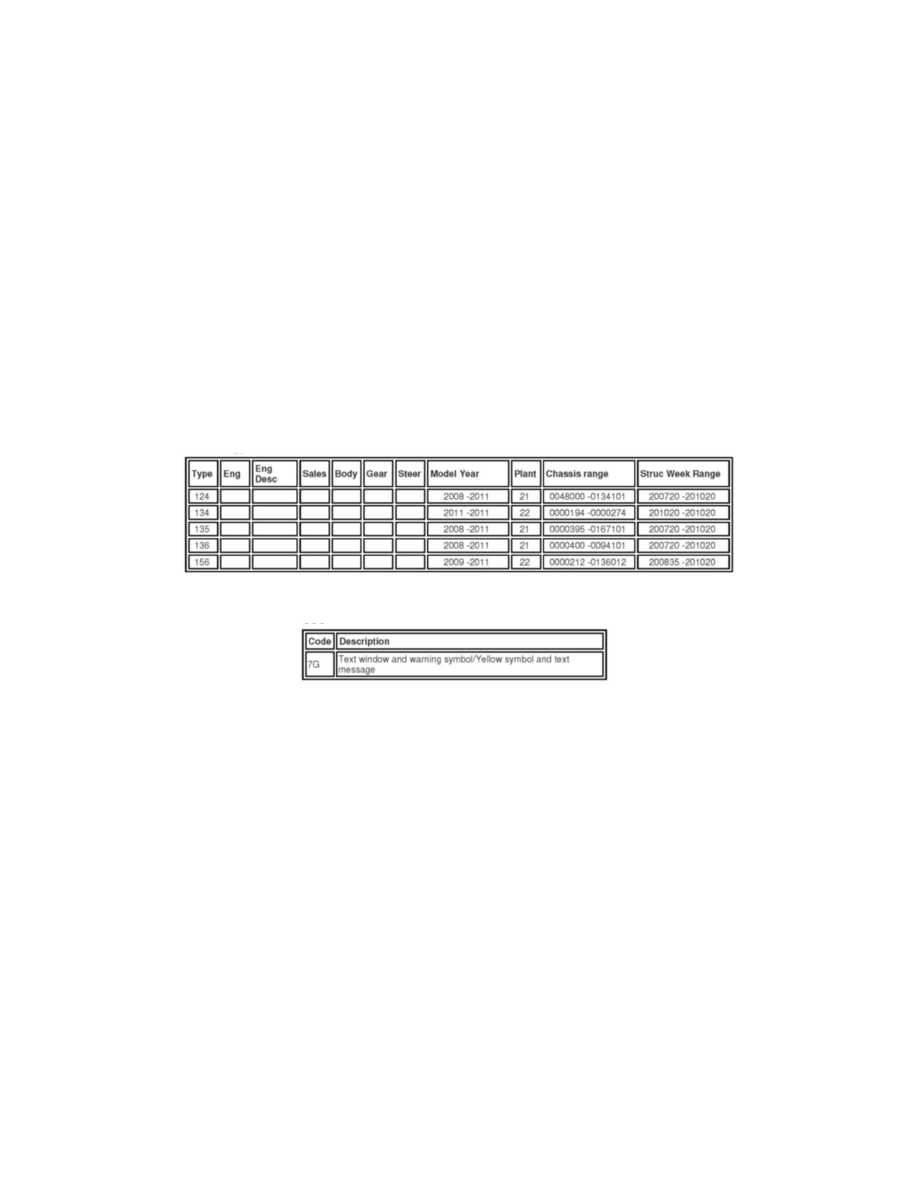 Steering Column Control Module: Customer Interest
Starting System - 'Key Error - Try Again' Mssg Displayed
TIE - Technical Journal
Title: DIM message "Key error - try again" due to new Steering Column Lock
Ref No: US23086.2.0 en-US
Issuer: -
Partner: 3 US 7510 Volvo cars North America
Func Group: 3669
Func Desc: miscellaneous
Status: Release
Status Date: 2010-06-28
Issue Date: 2010-05-23
Reference: VIDA
Attachment
Vehicle Type
CSC
DTC
Text
CSC = Customer Symptom Code
DTC = Diagnostic Trouble Code
Note!
If using a printed copy of this Retailer Technical Journal, first check for the latest online version.
DESCRIPTION:
A new SCL (Steering Column Lock) was planned to be introduced in production 2010w20.
The new SCL is only working together with the latest CEM software also introduced from structure week 2010w20. Due to "use up" the new SCL was
already introduced in production before structure week 2010w20 These cars do not have the latest CEM Software and will show a DIM Message stating:
KEY ERROR - TRY AGAIN" as soon as the key is inserted.
PRODUCT MODIFICATION:
A new CEM software for cars with structure week between 2009w46 to 2010w20 has been developed.
For cars up to structure week 200945 a new CEM software is under development to make it compatible with the new SCL.
Relays and Modules - Steering and Suspension
Relays and Modules - Steering
Steering Column Control Module
Component Information
Technical Service Bulletins
Customer Interest for Steering Column Control Module:
TJ23086
Jun
10
Starting System - 'Key Error - Try Again' Mssg Displayed
Starting System - 'Key Error - Try Again' Mssg Displayed|Page 645 >
< Starter Relay|Locations