NEXT PAGE >
< PREV PAGE
XC60 FWD L6-3.2L VIN 94 B6324S4 (2011)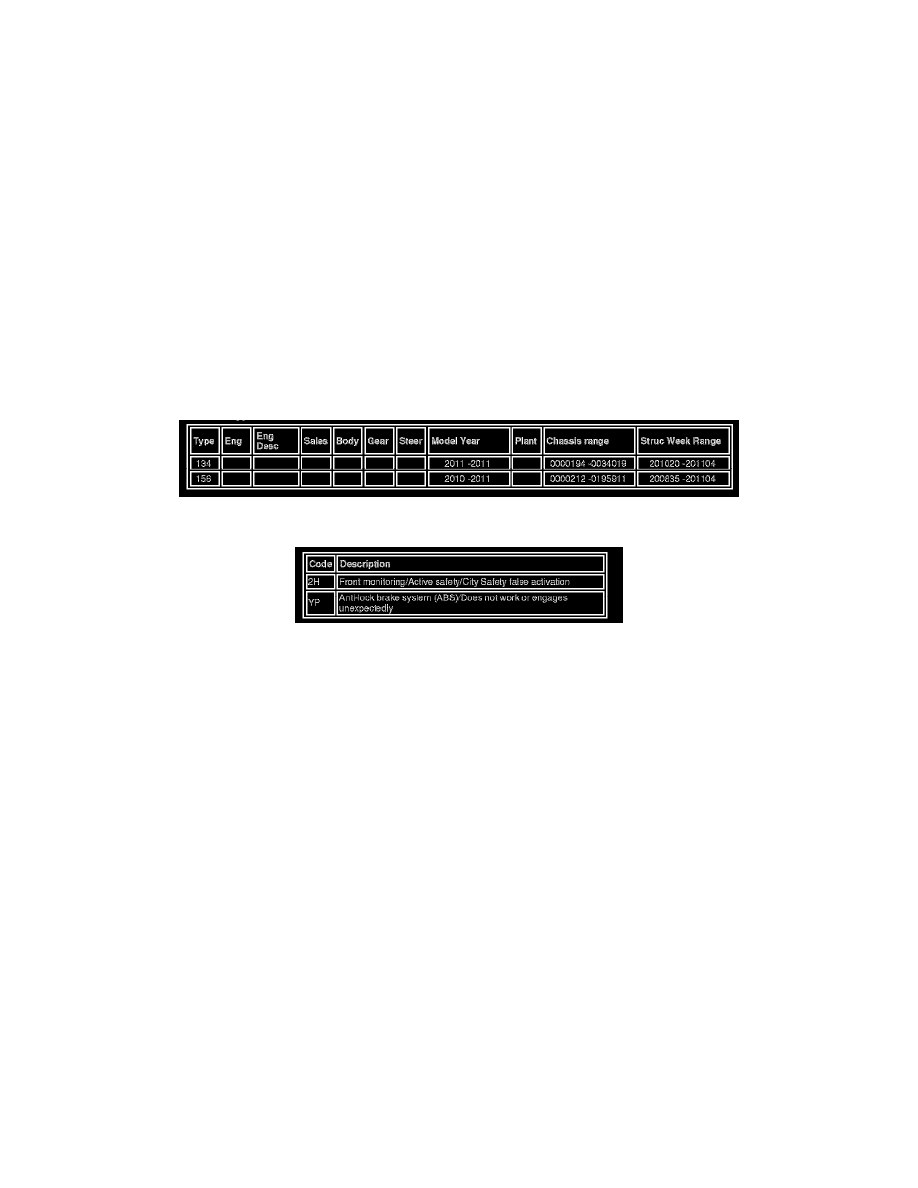 Brake Intervention Sensor / Switch: All Technical Service Bulletins
Collision Avoidance - Unexpected Braking/Mssg. Displayed
Title Unexpected City Safety Interventions
Ref No US24155.2.1 en-US
Issuer -
Partner 3 US 7510 Volvo Cars North America
Func Group 3872
Func Desc Collision Avoidance
Status Released
Status Date 2011-03-14
Issue Date 2011-03-14
Reference
ATTACHMENT
VEHICLE TYPE
CSC
DTC
Text
CSC = Customer Symptom Code
CVM = Closing Velocity Module
Note:
If using a printed copy of this Retailer Technical Journal first check for the latest online version.
DESCRIPTION:
For customer complaints of unexpected brake intervention with the message "Auto Braking by City Safety" displayed in the instrument cluster a CVM
upgrade should be performed.
PRODUCT MODIFICATION:
This software was introduced in production from structure week 2011W05.
VSTG OPERATION NUMBER:
36004-2 Software control module downloading.
- Claims may be submitted under the new car warranty when there is a documented customer complaint using claim type: 01
NEXT PAGE >
< PREV PAGE