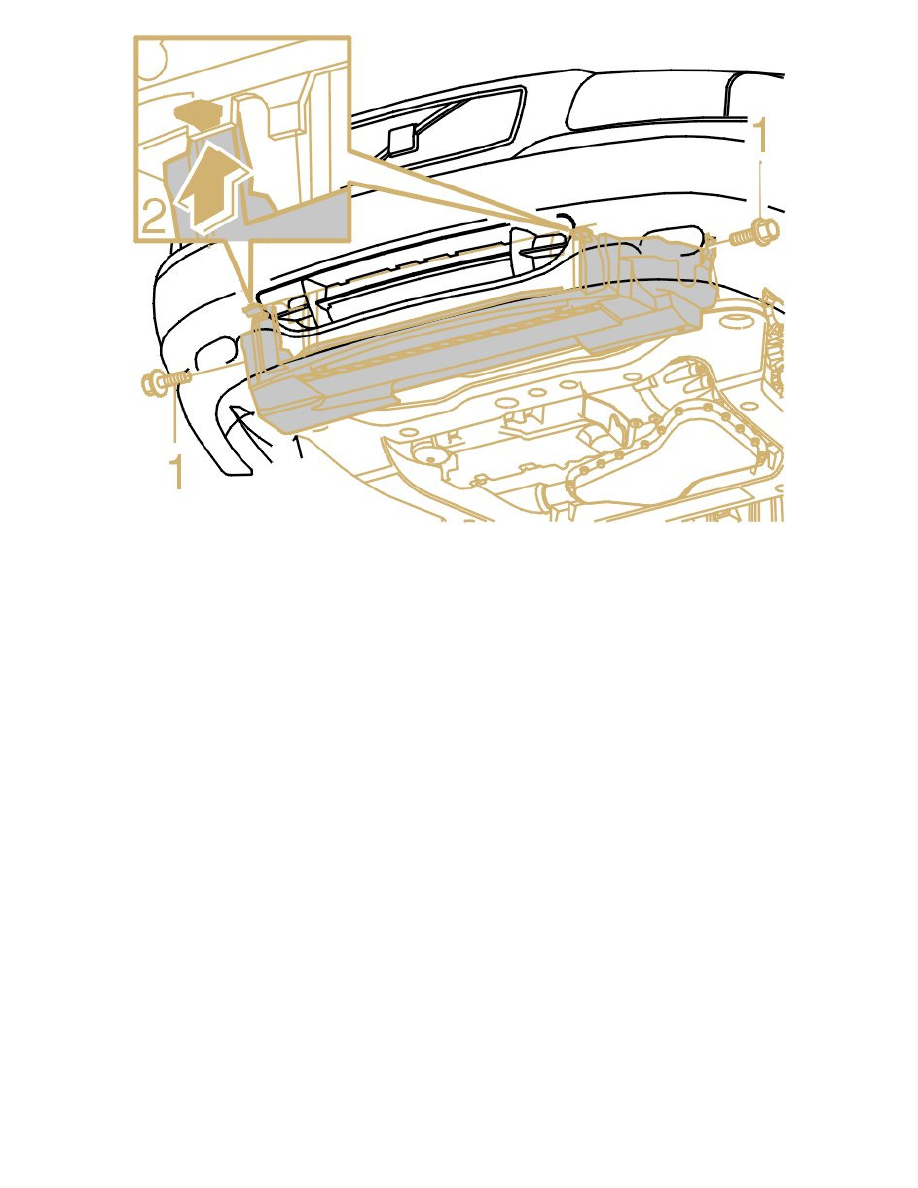 Remove:
-
the air baffles
-
the lower oil cooler hose from the cooler unit (automatics only). Protect the hose opening
Note! Collect the oil from the oil cooler in a container.
-
the screw (1) for the cable harness on the front edge of the sub-frame.
Disconnect the connector from the condenser on the right side. Press the spring to disconnect the connector.
Drain the coolant
-
Block the lower hose coolant hose with lock grip pliers
-
Apply a hose on the nipple at the radiator
-
Feed the hose down to a container
-
Open the nipple and drain off the coolant.
Work under the car