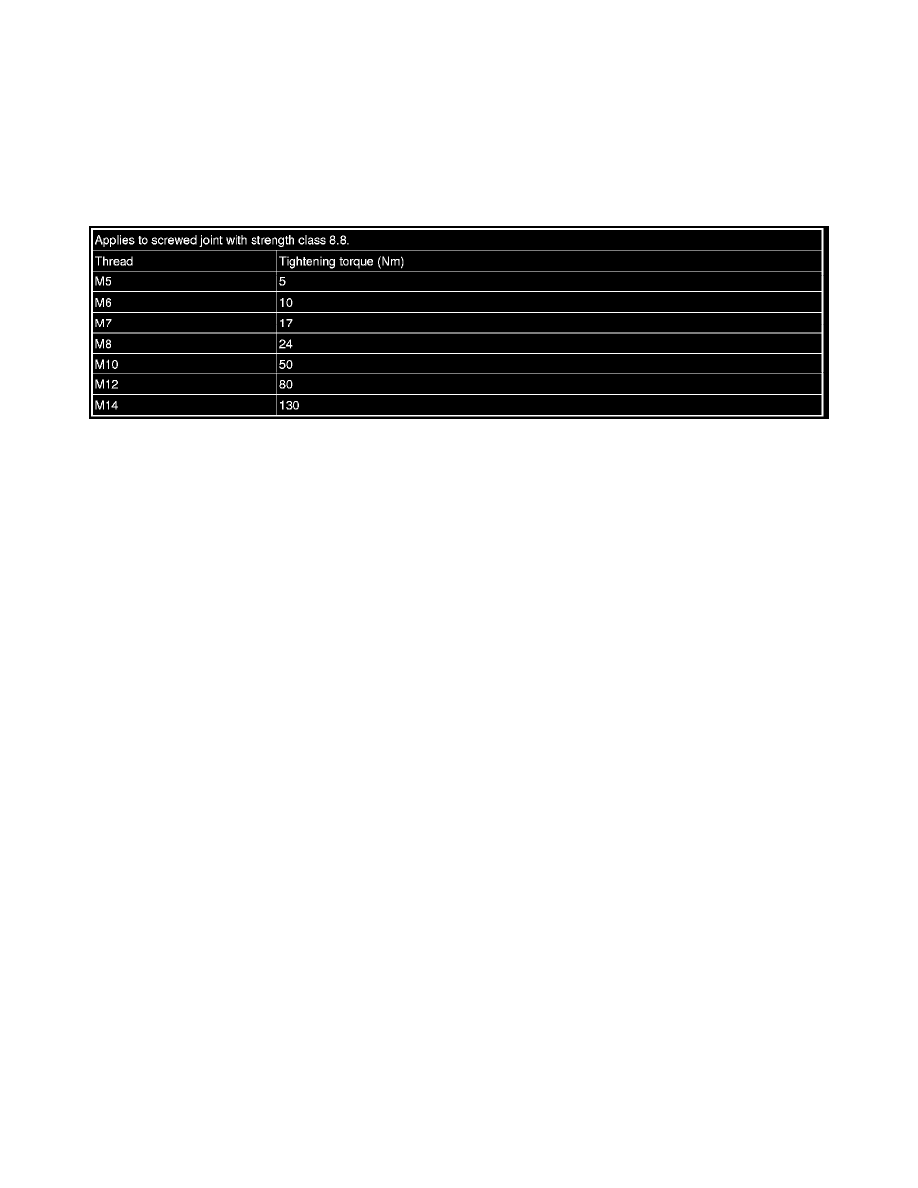 Camshaft Bearing: Specifications
Tightening torque
General tightening torque
Note! Screws coated with a locking fluid or self locking nuts must be replaced with new when reinstalled.
See the table below to find the tightening torques for components not included in the summary.
Nuts and screws which are not self locking can be reused provided that they are in good condition.
Summary of specific components and tightening torques 
Note! Screws coated with locking fluid or sealant must always be replaced with new screws during reinstallation.
Always use new screws and nuts when angle tightening. Any exceptions to this rule will be indicated in the method.
Angle-tightening in tight spaces. See Screwed joint, torque/angle tightening See: Description and Operation/Screwed Joint, Torque/Angle Tightening.