< PREV PAGE
NEXT PAGE >
XC70 L5-2.5L Turbo VIN 59 B5254T2 (2003)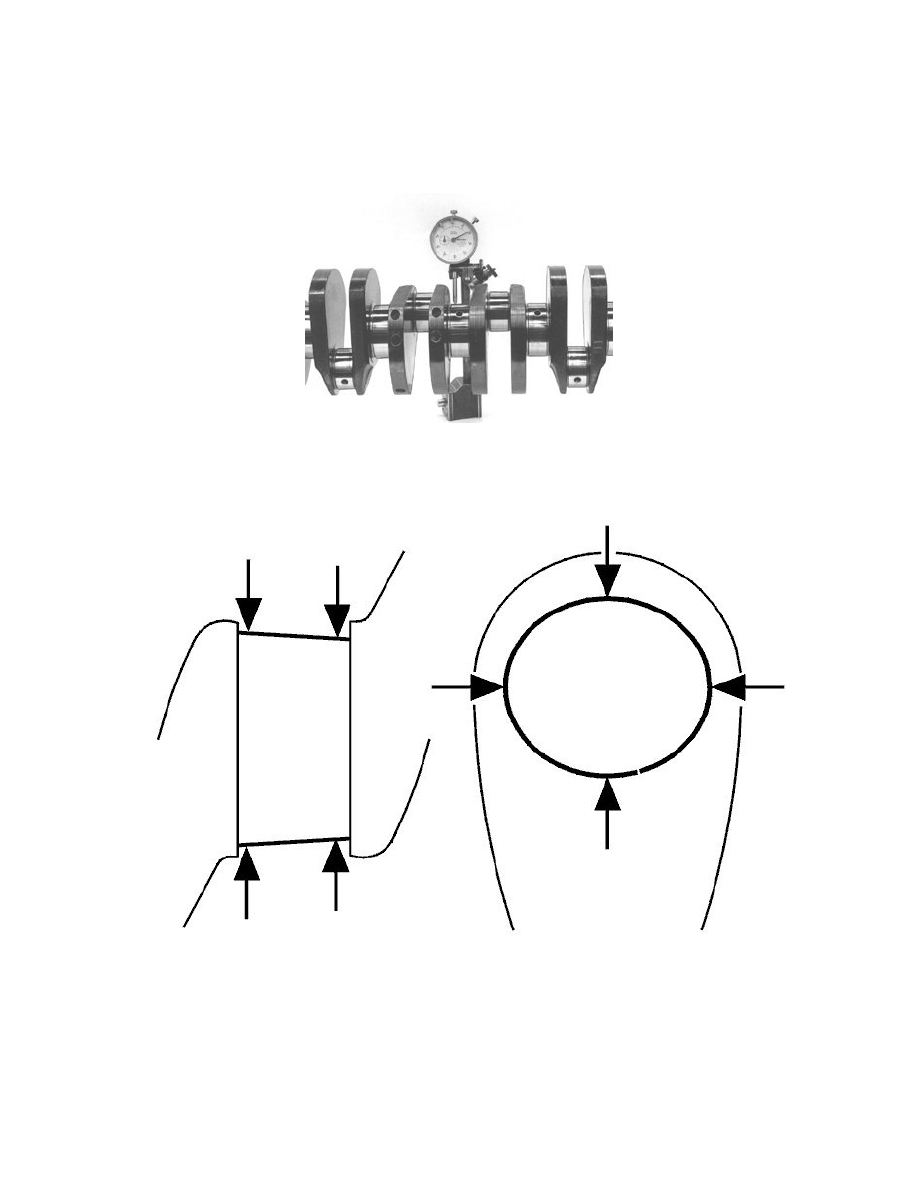 Connecting Rod Bearing: Specifications
Specifications, mechanical
Note! The illustrations in this service information are used for different model years and/or models. Some variation may occur. However, the
essential information in the illustrations is always correct.
Crank mechanism
Main bearing journal radial runout: maximum 0.040 mm
Axial play (Measured in the engine with the intermediate section tightened): 0.08-0.19 mm
Main bearing journal radial runout: 0.020-0.043 mm
Diameter, standard: 50.000 +0/-0.016
Bearing recess width: 26.0 ± 0.1 mm
Maximum out-of-round: 0.004 mm
Maximum taper: 0.004 mm
The variation in diameter for each bearing journal must not exceed 0.008 mm.
Diameter, standard: 65.000 +0.003/-0.016 mm
< PREV PAGE
NEXT PAGE >