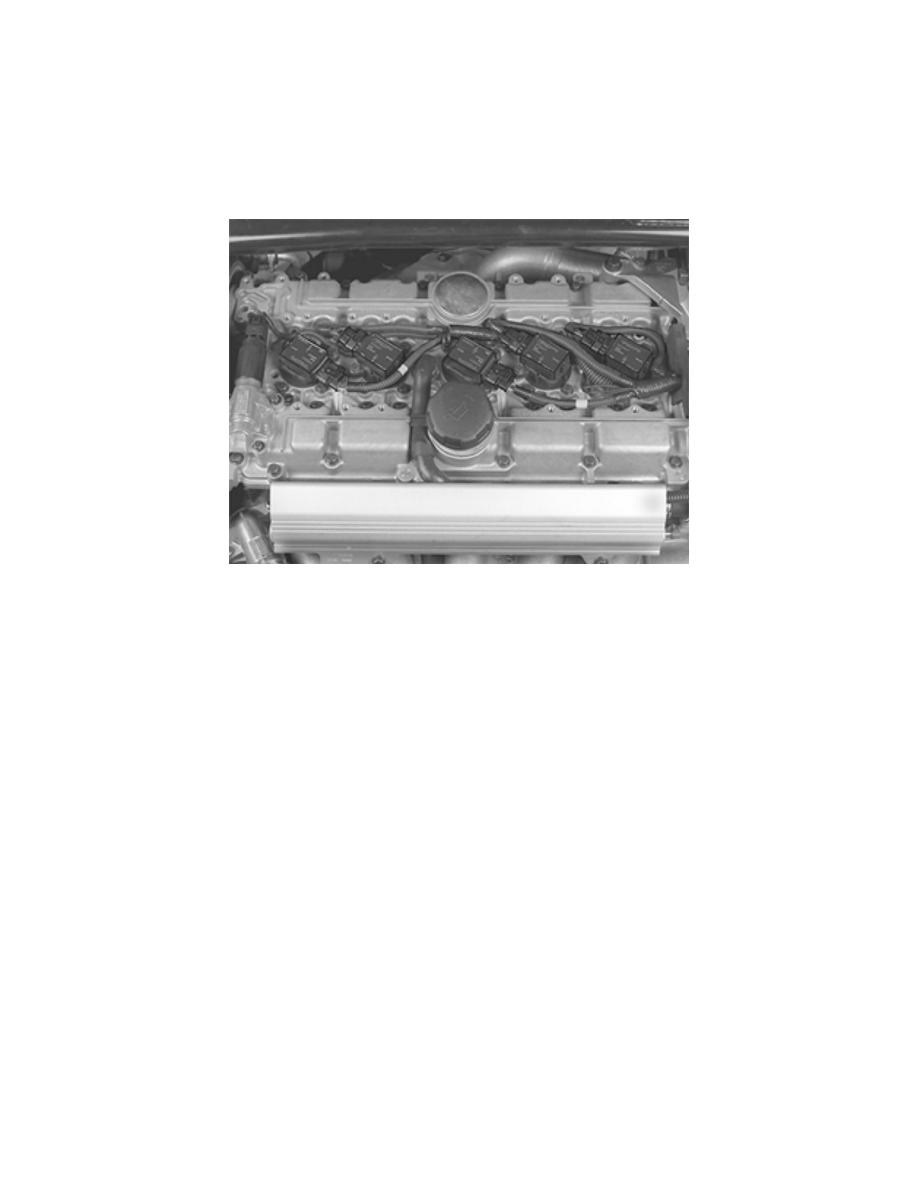 Install new O-rings around the spark plug wells at the cylinder head.
Apply liquid gasket 1161 059 on the camshaft cover. Use roller 951 2767.
NOTE:  The surface must be completely covered without any excess.
CAUTION:  Ensure that no liquid gasket gets in to the oil ducts.
Installing The Camshaft Covers 
Lubricate the camshaft lobes, the camshaft bearing surfaces and the valve lifters.
Install the camshaft cover.
Install press tool 999 5454 (2x).
Tighten the camshaft cover screws alternately, keeping it parallel to the cylinder head using the press tools.
Install all the screws. Tighten the screws from the middle and outwards.
Remove the press tool 999 5454
Install 
-
the variable valve timing (VVT) solenoid. Use a new gasket
-
the spark plugs. Tighten to 30 Nm 
-
the plugs for the test holes. Tighten to 20 Nm 
-
the crankcase ventilation hose to the top of the camshaft cover
-
the ignition coils according to the earlier marking
-
the ground terminals between the ignition coils.
Installing The Rear Camshaft Seal